Candida Rifkind
English
---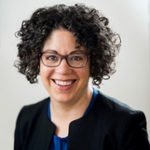 Title: Associate Professor
Office: 2A38
Building: Ashdown
Phone: 204.786.9198
Email: c.rifkind@uwinnipeg.ca

Biography:
Candida Rifkind has an Honours BA from Dalhousie University (Halifax), an MA from Concordia University (Montreal), and a PhD from York University (Toronto). She specializes in alternative comics and graphic narratives, Canadian popular and political writing, and life writing and auto/biography theory. Her co-edited scholarly collection, Canadian Graphic: Picturing Life Narratives (Wilfrid Laurier University Press, 2016), won the 2016 Gabrielle Roy Prize for the best book in English Canadian literary criticism. Her scholarly monograph, Comrades and Critics: Women, Literature, and the Left in 1930s Canada (University of Toronto Press, 2009), received the 2009 Ann Saddlemyer Award for the best book published on a Canadian theatre topic. Recent and forthcoming publications include articles on: the public memorialization of Norman Bethune; photography and Civil Rights in Lisa Quintero Weaver's Darkroom: A Memoir in Black and White, Mountie serial fiction and kitsch; the biotopographies of Seth's "picture novella" George Sprott; metabiography and black visuality in Ho Che Anderson's comics biography King; scientific graphic biographies of Robert Oppenheimer; and visual nostalgias of the Canadian company town. She is currently writing a book about transnational graphic biographies with the support of a three-year Insight Grant from the Social Sciences and Humanities Research Council, researching migrant and refugee comics, and coordinating a bibliographic project on Indigenous comics. She is Second Vice President of the Comics Studies Society 2017-18 (President Elect 2019-20), serves on the Editorial Advisory Board of the journal INKS, the Advisory Board of the Canadian Society for the Study of Comics/La Sociéte canadienne pour l'étude de la bande dessinée, and regularly reviews comics and graphic narratives for the Winnipeg Free Press.
Teaching Areas:
Graphic narratives and alternative comics; Canadian literature and culture; life writing.
Courses:
(F) ENGL-1004.3-005 Intro Reading Culture
(F) ENGL-3980.3-050 Topics in Comics and Graphic Narrative: Canadian Comics
Research Interests:
Comics and Graphic Narratives; Canadian Literature and Culture; Life Writing/Autobiography; Screen and Cultural Studies; Women Writers
Publications:
Website: www.candidarifkind.com & www.projectgraphicbio.com
BOOKS
Co-edited with Linda Warley. Canadian Graphic: Picturing Life Narratives. Life Writing Series. Waterloo, ON: Wilfrid Laurier UP, 2016. Print.
Comrades and Critics: Women, Literature, and the Left in 1930s Canada. Toronto: University of Toronto Press, 2009.
SELECTED ARTICLES
"Refugee Comics and Migrant Topographies." Forum on Refugee Narratives. a/b: Auto/biography Studies. Eds. Amy-Katerini Prodromou and Nicoletta Demetriou. 32.3 (2017). Forthcoming.
"Norman Bethune et les espaces contestés de la mémoire publique canadienne." La lutte pour l'espace :ville, performance, et culture d'en bas. Eds. Domenico A. Beneventi, Roxanne Rimstead, et Simon Harel. Quebec: Presses de l'Université Laval, 2017. *Translation of the original English version forthcoming in Contested Spaces, Counter-narratives, and Culture from Below (University of Toronto Press, 2018).
"Memory and Black Visuality in Ho Che Anderson's King." Canadian Graphic Life Narratives. Eds. Candida Rifkind and Linda Warley. Waterloo, ON: Wilfrid Laurier UP, 2016. 177-206.Print.
"Graphic Biography and The Half Lives of Robert Oppenheimer." Biography: an Interdisciplinary Quarterly. Special Issue on Auto/biography in Transit. Eds. Jason Breiter, Orley Lael Netzer, Julie Rak, Lucinda Rasmussen. 38.1 (Winter 2015): 1-22. Print.
"The Biotopographies of Seth's George Sprott (1894-1975)." Material Cultures. Eds. Jennifer Blair and Tom Allen. Waterloo, ON: Wilfrid Laurier UP, 2015. 225-46. Print.
"Design and Disappearance: Visual Nostalgias and the Canadian Company Town." Canadian Literature and Cultural Memory. Eds. Cynthia Sugars and Eleanor Ty. Toronto: Oxford UP. 2014. 68-93. Print.
"The Returning Reader: Canadian Serial Fiction and Mazo de la Roche's Jalna." Middlebrow Literary Cultures: The Battle of the Brows, 1920-1960. Eds. Mary Grover and Erica Brown. London: Palgrave, 2012. 171-86. Print.
 "When Mounties were Modern Kitsch: The Serial Seductions of Renfrew of the Mounted." English Studies in Canada 37.3-4 (2011): 123-46. Print. Winner of the F.E.L. Priestley Prize, which recognizes and acknowledges the best essay published in English Studies in Canada in that past year.
""A Stranger in a Strange Land? Guy Delisle Redraws the Travelogue." International Journal of Comic Art. 12.2-3 (Fall 2010): 268-90. Print.