Barry Pomeroy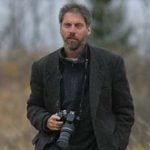 Title: Instructor
Email: b.pomeroy@uwinnipeg.ca
Biography:

Barry Pomeroy is a Canadian novelist, short story writer, academic, essayist, travel writer, and editor. He is primarily interested in science fiction, speculative science fiction, dystopian and post-apocalyptic fiction, although he has also written travelogues, poetry, book-length academic treatments, and more literary novels. His other interests range from astrophysics to materials science, from child-rearing to construction, from cognitive therapy to paleoanthropology.
Teaching Areas:
Modernism to Twenty-first Century.
Courses:

(F) ENGL-1000-005 English 1A
(W) ENGL-1000-009 English 1A
(FW) ENGL-1001-290 English 1
Publications:

"I Have God to Thank for Everything" You, Me, & a Bit of We Anthology. Chuffed Buff Books, 2012.
"The Bicycle" The Extinction Files Anthology. Alter Press, 2012.
"Engineer Ants" Bugs! Anthology. Chadron, Nebraska: Pill Hill Press, 2012.
"Cops Nose Down in Blood" Villainy Short Story Anthology. Fort Worth, Texas: Hall Brothers Entertainment, 2011.
"First At The Dump" Terminal Earth Anthology. Eugene, Oregon: Pound Lit Press, 2011.
"Doc" Escape Velocity. Seattle: Adventure Books, 2011.
"Performing Out of Gas" Grasslimb Journal. Vol 9:1 (March 2011): 6-7.
"A Man Without a Brain" This Mutant Life. Vol 1:2 (May 2010): 9-14.
"Crazy Lori and the Fish" Sand. Vol 1:3 (2009): 5-9.
"The Brothers Karmoz" Bards and Sages Quarterly. Vol 1:1 (January 2009): 16-18.