Barry Pomeroy
English
---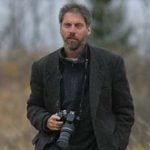 Title: Instructor
Office: 2M69
Building: Manitoba
Phone: 204.786.9203
Email: barry.pomeroy@gmail.com

Biography:
Barry Pomeroy is the author of several novels and collections of short stories. He received his PhD. from the University of Manitoba in 2000 although he refuses to let that be a limitation. He is an itinerant English professor, boat designer and builder, traveller, carver, sometimes mechanic, carpenter, electrician, and web designer.
Teaching Areas:
Modernism to Twenty-first Century.
Courses:
(F) ENGL-1000.3-002 English 1A
(FW) ENGL-1001.6-005 English 1
(W) ENGL-2603.3-001 Short Fiction
Publications:
"I Have God to Thank for Everything" You, Me, & a Bit of We Anthology. Chuffed Buff Books, 2012.
"The Bicycle" The Extinction Files Anthology. Alter Press, 2012.
"Engineer Ants" Bugs! Anthology. Chadron, Nebraska: Pill Hill Press, 2012.
"Cops Nose Down in Blood" Villainy Short Story Anthology. Fort Worth, Texas: Hall Brothers Entertainment, 2011.
"First At The Dump" Terminal Earth Anthology. Eugene, Oregon: Pound Lit Press, 2011.
"Doc" Escape Velocity. Seattle: Adventure Books, 2011.
"Performing Out of Gas" Grasslimb Journal. Vol 9:1 (March 2011): 6-7.
"A Man Without a Brain" This Mutant Life. Vol 1:2 (May 2010): 9-14.
"Crazy Lori and the Fish" Sand. Vol 1:3 (2009): 5-9.
"The Brothers Karmoz" Bards and Sages Quarterly. Vol 1:1 (January 2009): 16-18.