Andrew Burke
English
---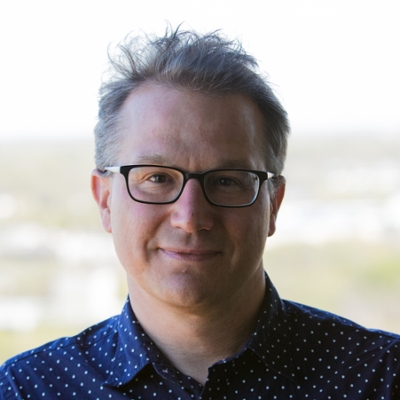 Title: Associate Professor
Office: 2A30
Building: Ashdown
Phone: 204.789.1475
Email: a.burke@uwinnipeg.ca

Biography:
Andrew Burke is an Associate Professor in the Department of English at the University of Winnipeg where he teaches courses in screen studies, cultural studies, and Victorian studies. Recent publications include work on streaming animal cams, New Order's video for "The Perfect Kiss," and VHS as a residual media form. He is currently at work on a book-length project tentatively titled "The Past Inside the Present: Cultural Memory and 1960s and 70s Canadian Film and Television."
Teaching Areas:
Screen Studies, Cultural Studies, Critical Theory, Victorian Studies, Popular Music Studies
Courses:
(F) ENGL-1004.3-001 Intro Reading Culture: Sports and Culture
(FW) ENGL-2146.6-050 Screen and Cultural Studies
(W) ENGL-2612.3-001 Science Fiction
Publications:
"'Trademark Ribbons of Gold': Format, memory and the music of VHS Head." Popular Music and Society 38.3 (2015): 355-71. Print.
"Memory, Magnetic Tape, and Death by Popcorn: The Tragedy of the Winnipeg Jets." Cinephemera: Moving Images At the Margins of Canadian Cinema History. Ed. Gerda Cammaer and Zoë Druick. Montreal and Kingston: McGill-Queen's UP, 2014. 326-50. Print.
"Moogie Wonderland: Technology, Modernity and the Music Documentary." The Music Documentary: Acid Rock to Electropop. Ed. Benjamin Halligan, Kirsty Fairclough-Isaacs, and Robert Edgar. New York and London: Routledge, 2013. 185-94. Print.
"Music, Memory, and Modern Life: Saint Etienne's London." Screen 51.2 (2010): 103-17. Print.
"Concrete Universality: Tower Blocks, Architectural Modernism, and Contemporary British Cinematic Realism." New Cinemas: Journal of Contemporary Film 5 (2007) 177-88. Print.
"'Do you smell fumes?': Health, Hygiene and Suburban Life." English Studies in Canada 32.4 (2006): 147-68. Print.
"Nation, Landscape, and Nostalgia in Patrick Keiller's Robinson in Space." Historical Materialism 14.1 (2006): 3-29. Print.