Facilities
English Language Program
---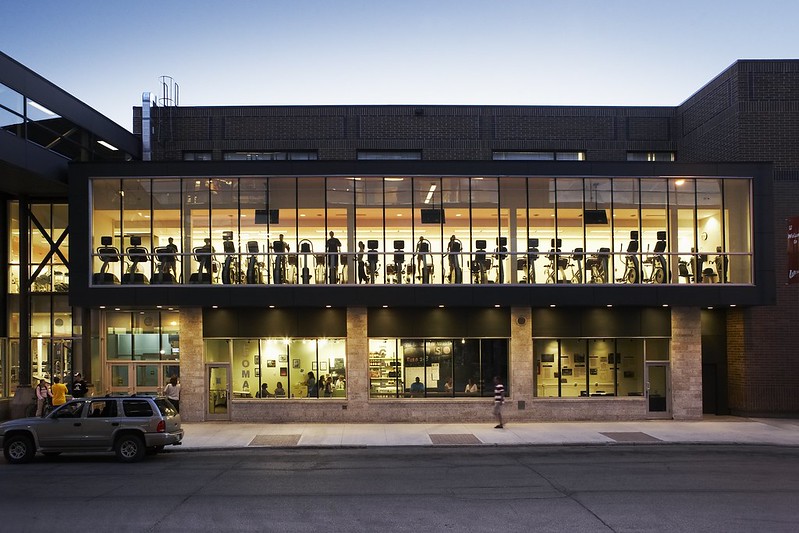 Students in the full-time 14-week program will have the majority of their classes in the Ashdown hall  at 515 Portage Avenue. The Explore Program, July Intensive, August Intensive, and Winter Intensive Program are also held at 515 Portage Avenue. 
Students in the 14-week English Language Program will benefit from access to a variety of The University of Winnipeg's facilities and resources.


These include:
An extensive Library with over 600,000 books, journals and microforms
Computer labs with word processing facilities and free internet access
The Duckworth Athletic Centre, which has an indoor track, a gymnasium with basketball hoops, and racquetball and squash courts, which is also free of charge. Students can also access additional facilities such as the Weight Room
A Bookstore where students can buy books, stationary supplies and University of Winnipeg souvenirs
The Bulman Student Centre, with pool tables, pinball, and other entertainment

The University of Winnipeg main campus is within walking distance of a variety of features, attractions, and services in downtown Winnipeg, including:
The YMCA, which has a swimming pool and other recreational facilities
The MTS Centre where you would see a hockey game or go to a concert
Shopping at a variety of shops and malls, including Portage Place and City Place
Walking distance to Osborne Village and close to Corydon Avenue (restaurants and shops)
A wide variety of restaurants and eateries

Students registered in the 14-week English Language Program receive a University of Winnipeg student card. Students may receive discounts throughout Winnipeg with a valid student card.