Bursary Students
English Language Program
---
Please Note: The information on this page is ONLY for students who have been awarded a 2016 Explore bursary.
CONGRATULATIONS! 
You have been awarded a bursary for the 2017 Explore Program at the University of Winnipeg!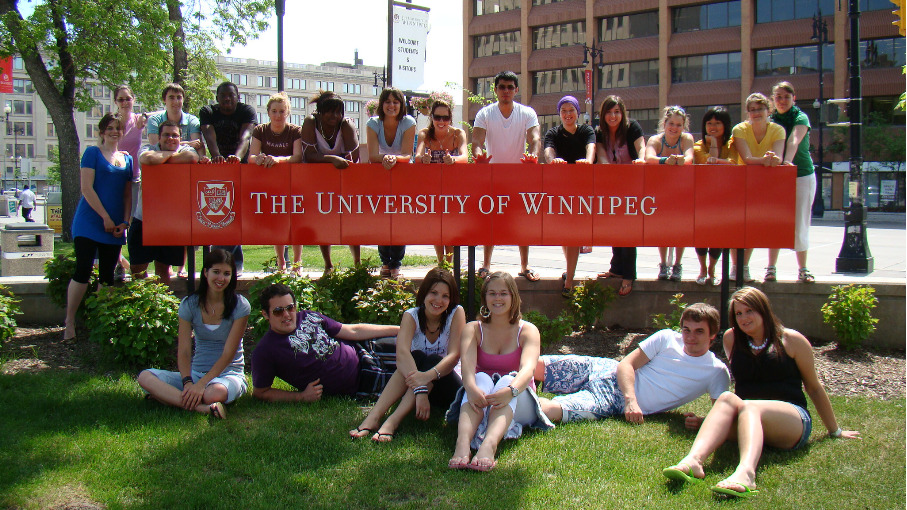 Next Session : **TBA**

For over 25 years, students from Canada have been choosing The University of Winnipeg's five-week Explore! Program to increase their knowledge and skills in the English language. The Explore! Program offers a learning and cultural experience that will leave you with a new appreciation for the English language while you make new friends and enjoy all that Winnipeg has to offer.
Explore Bursary Acceptance Package
STEP 1: CONFIRM you will attending Explore by emailing: sa.leibl@uwinnipeg.ca
STEP 2: Click to PRINT: Bursary Acceptance Package [PDF]
STEP 3: RETURN your Bursary Acceptance Package with your $275.00 (non- refundable) fee to reserve your place in the program!
Registration Information
Complete your Bursary Acceptance package and return it by the date indicated on your email notice! 
If you have a questions about your bursary package / forms contact:
infoelp@uwinnipeg.ca
Students with Special Needs
The University of Winnipeg will try to accommodate students with special needs whenever possible. Students with special needs who receive a bursary for the Explore Program, must inform the program as soon the bursary is accepted so that arrangements can be made in time for the start of the program.
In the event that there is an Explore Program at another institution better suited to accommodate a special need, students may be directed to that institution as an alternate choice.
Only severe food allergies are considered a special need. CMEC will require a medical certificate confirming the allergy. Costs arising from a choice of lifestyle such as vegan diet or organic food are not considered a special need and will not be covered by the Explore program or your homestay family. If you have any dietary concerns at all, please list them on your Explore forms so they can be addressed pre-arrival.
Medical Conditions and Insurance 
Students are responsible for all expenses related to pre-existing medical conditions.
Appropriate insurance coverage from the student's home province during the Explore Program is the responsibility of the student, and must be in place before participating in the Explore Program.
Arriving in Winnipeg
Students must inform the homestay coordinator of all flight information including flight number, flight dates and arrival times as soon as travel arrangements to Winnipeg have been made. Contact The homestay program at homestay@uwinnipeg.ca
For more information about the City of Winnipeg, visit: http://www.tourismwinnipeg.com
Student Calenders
| | |
| --- | --- |
| Explore 2017 |  2017 Sample  Calendar [PDF] |
| | |
---
Click
HERE
to check out our ELP Viewbook.