August Intensive Program
English Language Program
---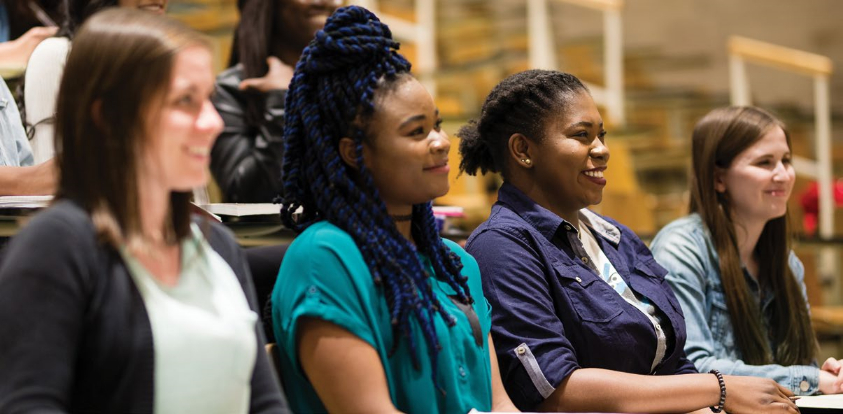 Our 4-week August Intensive provides an English language learning opportunity and cultural experience that will leave you with a new appreciation for the English language while you make new friends and enjoy all that Winnipeg has to offer.






Program highlights:
Pre-arrival placement test to determine class level.
Skilled and supportive instructors that are trained in second language instruction and accredited by Languages Canada.
Small, friendly classes that are interesting, practical, and fun.
Access to University of Winnipeg libraries, athletic facilities, computer labs, study lounges, restaurants and cafes.
Certificate of completion and transcript.
Opportunities to experience the culture and lifestyle of a uniquely Canadian prairie city though socio-cultural activities.
Form lasting friendships with fellow students and local Winnipeg residents.
---
Program Dates
August 3 - 27, 2021
NOTE: The application deadline is two weeks before the start date.
---
Program Information
Classes
We ensure that every student is placed in a class that reflects their level of ability and competence in the English language, which is determined for each student based on a pre-arrival placement test.
Morning sessions focus on developing skills in listening, speaking, reading and writing. Practical afternoon workshops focus on speaking and listening to improve conversation skills.
Socio-Cultural Activities
Students benefit from their participation in scheduled social activities that begin when classroom learning ends.
During socio-cultural activities, students have the opportunity to practice English skills as they participate in informal English conversation. Students will also experience interesting local history and culture, local festivals, the arts, sports and much more!
Health Insurance                    
Health coverage is required when in Canada and a student insurance plan is provided with guard.me. You must purchase health insurance through UWinnipeg. Health insurance must be paid before or upon arrival in Winnipeg.
In English Please!
In order to maximize learning, all students are expected to follow a strict English only policy during class time and at every activity.
---
Homestay Program

If you choose, you may apply to stay with a host family in the Homestay Program while you study in this program.
Every effort is made to find the best match for students & families involved in the program.
The benefits of homestay include many additional opportunities for students to practice their English skills in authentic living situations while outside of the classroom.
Learn more about our
Homestay Program
.
---
Fees
Homestay Application Fee $120 (2020)
Homestay Placement Fee $220 (2020)
Health Insurance $52.20 (2020)
NOTE: All programs, dates, policies, and fees are subject to change without notice.  The University of Winnipeg reserves the right to cancel courses or programs; in these cases, all payments are returned to students. All fees are listed and due in Canadian dollars.
---
Apply
1. Please apply online or download fillable PDF form
August Intensive Program Application Form - Summer 2021 [PDF]
2. Please print and complete the application with required documentation.
3. Please submit the completed application form(s), fees and required documents in-person, via mail, or email to:
Registration Office
The English Language Program
The University of Winnipeg
Room 1C15 - 515 Portage Avenue
Winnipeg, Manitoba, Canada R3B 2E9
Office Hours: 8:30 a.m. – 4:30 p.m.
Email: infoelp@uwinnipeg.ca
Call: 204.982.1816
For more information please contact the Registration Office
.
---
Need a program that suits your specific needs? 
If our Short-Term Programs do not offer enough flexibility for your group in terms of program dates or course content, we can create a customized program to meet your needs.
For more information, please visit: Customized English Language Programs.
---
See our click ELP Viewbook.