KINect Research Week 2020
Gupta Faculty of Kinesiology and Applied Health
---
KINect Research Week was established to profile Kinesiology as an academic field of study at the University of Winnipeg and to highlight the broad spectrum of research conducted by individuals associated with the field of Kinesiology.
All lectures will take place in virtually over Zoom the week of November 2nd - 6th:
Meeting ID: 815 4646 7728
Passcode: KINECT2020
---
National Keynote Speaker I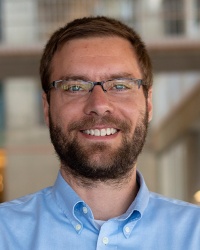 Dr. Ben Schellenberg, University of Manitoba
Dr. Ben Schellenberg is an Assistant Professor in the Faculty of Kinesiology and Recreation Management at the University of Manitoba. His research focusses on people's favourite activities. Specifically, he is interested in understanding how people can engage in their favourite activities in a way that produces the most benefits (e.g., high levels of performance and well-being), while avoiding potential costs (e.g., conflict, burnout). He has focused most extensively on the construct of passion, and has examined how people's experiences are affected by the extent to which their passion is harmonious and obsessive. Other topics that he is studying include savouring, self-compassion, coping, and perfectionism. He conducts research with various populations, including athletes, sports fans, exercisers, and students.

Presentation: Good times, bad times: Passion and the highs and lows of sport.
Monday, November 2, 2020
12:30 pm – 1:30 pm
---
National Keynote Speaker II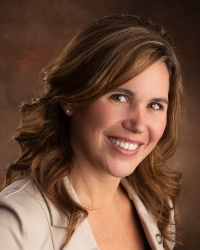 Dr. Bettina Callary, Cape Breton University
Bettina Callary is the Canada Research Chair (Tier 2) in Sport Coaching and Adult Learning and an Associate Professor in the Department of Experiential Studies in Community and Sport at Cape Breton University in Nova Scotia. She researches coach education and development strategies, coach developers, and psychosocial understandings of inclusive coaching (e.g., coaching Masters Athletes, women coaches, Indigenous coaches). She runs the Community Active Sport Training and Learning (CoASTaL) lab. Dr. Callary is the Editor-in-Chief of the International Sport Coaching Journal. She is the co-editor for Coach Education and Development in Sport: Instructional Strategies, published by Routledge in 2020, and is on the editorial board for Sports Coaching Review and the Journal of Aging and Physical Activity. She is also an alpine ski coach and coach developer.
Presentation: Developing a plan: Lessons learned from a sport coaching research program.
Wednesday, November 4, 2020
12:30 pm – 1:30 pm
---
Gupta Faculty of Kinesiology and Applied Health Research Symposium

Friday, November 6, 2020
12:30 pm – 2:00 pm
Presentations are scheduled for 15 minutes each. 

Presentations:

Dr. David Telles-Langdon
"Predicting Service Expectations of Baby Boomers for Health and Community Services When They Are Aged Over 80: An International study in countries with government funded healthcare systems."

Description: A group of researchers from a number of countries embarked on this study a number of years ago. I was leading the Canadian portion of the study. We were mid-way collecting data when COVID-19 hit in March. Seniors aren't the easiest group to engage in electronic video-based meetings such as Zoom so it was decided to postpone the research until the restrictions were lifted. Now that things have eased a little and small meetings are possible I have realized that senior's health expectations have drastically changed meaning that findings before the pandemic and now may have completely corrupted the study.

Dr. Natalie Richer

"Automaticity of postural control and aging."

Description: Aging is associated with loss of balance and increased risk of falling. This research project examines how attentional focus influences postural control and how this effect changes with healthy aging. The findings of this ongoing project will hopefully provide a better understanding of the postural control changes in aging and might provide new ideas on how to delay declines in balance.

Dr. Robert Pryce

"Cervical spine motion in patients receiving emergency medical treatment for suspected spinal column injuries."

Description: This study provides the first objective assessment of cervical spine motion in patients receiving prehospital and emergency department care for suspected spine injuries. These findings advance methods of assessing patient outcomes in this challenging practice environment and inform existing treatment protocols that aim to protect against secondary injury arising from excessive motion of unstable spinal segments.

Sara Telles-Langdon

"A student's perspective on diving deeper into interview data."

Bio: Ms. Telles-Langdon is a fourth-year kinesiology student with aspirations for medical school. She is a coach in taekwondo and an avid athlete in sailing and alpine skiing. In this presentation, Ms. Telles-Langdon will provide her experiences associated with performing a thematic analysis of interview data. This project, which is focused on the education and workplace learning of Winnipeg First Responders, is supervised by Dr. Aman Hussain.

Dr. Melanie Gregg

"Imagery and Modeling Influences on Team Sport Athletes' Collective Efficacy."

Description: The purpose of this study was to explore whether use of the functions of mental imagery and modeling (observational learning) contribute to team sport athletes' collective efficacy beliefs. 88 athletes competing in team sports self-reported their use of the functions of imagery and modeling as well as their individual level perceptions of their team's collective efficacy.

Dr. Yannick Molgat-Seon

"Sex-difference in airway size and their influence on ventilatory and perceptual responses to exercise."

Description: The morphology of the human respiratory system differs based on sex; however, it is unclear how such differences impact respiratory system function. In this study, we utilized data from the CanCOLD study that includes computed tomography-based measures of respiratory system structure and comprehensive assessments resting and exertional respiratory function in healthy adults who have never smoked. Our findings provide a unique insight into structure-function relationships within the human respiratory system and how these relationships affected by sex.