KINect Research Week
Gupta Faculty of Kinesiology and Applied Health
---
KINect Research Week was established to profile Kinesiology as an academic field of study at the University of Winnipeg and to highlight the broad spectrum of research conducted by individuals associated with the field of Kinesiology.
All lectures will take place in Leatherdale Lecture Hall
---
Canadian Keynote Speaker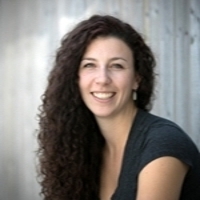 Alanna Pierias, MSc. (PhD. Candidate)
Alanna Pierias is completing her PhD in Kinesology at York University under the supervision of Dr. Lauren Sergio. After completing a bachelor's degree at University of Ottawa in Human Kinetics with a minor in Business Administration, she obtained a master's degree in Neuroscience and a graduate diploma in Neuroscience from the School of Kinesiology and Health Science at York University. Her master's research focused on using cognitive-motor integration to detect lingering deficits in athletes progressing through current return to play protocols. Her current PhD research focuses on the effects of concussion on cognitive-motor integration, specifically in athletes, and underlying functional connections to behavioural deficits observed in those with mild brain injury.
Presentation: The wounded brain: Using cognitive-motor integration to assess function pre-dementia and post-concussion
Monday, October 29, 2018
12:30 – 1:20pm
---
International Keynote Speaker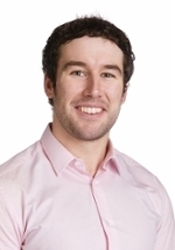 Dr. Wesley O'Brien, Cork University
Dr. Wesley O'Brien, a Lecturer in Physical Education and Coaching Science at University College Cork (UCC), is an expert in childhood movement and physical activity promotion. He is currently supervising postgraduate research in the fields of physical education, wellbeing, motor competence, childhood physical activity, physical literacy and sport participation. Wesley is a member of the Executive Board for the Physical Education Association of Ireland (PEAI), is a visiting scholar at The University of Winnipeg, and is UCC's Physical Education committee member for the University's 'Community Engagement Strategic Plan.'
Presentation: Putting Physical Literacy on the map with Irish children and youth
Wednesday, October 31, 2018
12:30pm – 1:20pm
---
Gupta Faculty of Kinesiology and Applied Health KINect Symposium
Friday, November 2, 2018
2:30pm – 4:30pm
Reception to follow
Presentations:
Dr. David Telles-Langdon
"Eliciting peak performance: Applying sport coaching within medical residency education"
Dr. Johanna Hurtubise
"The Brain Structure of Females with Post-Concussion Syndrome"
Darren Dujlovic
"Limb segment dimensions & volume using a low-cost, structured-light 3D scanner"
Jacqui Ladwig MSc. (PhD. Candidate)
"Exploring the rhythm within disability:  an intersection between community programs and research"
Dr. Chris MacDonell
"Impact of Physical Activity and Chronic Conditions on the Final Common Pathway"
Dr. Melanie Gregg
"Developing www.sportpsychologyforcoaches.ca"