KINect Research Week 2019
Gupta Faculty of Kinesiology and Applied Health
---
KINect Research Week was established to profile Kinesiology as an academic field of study at the University of Winnipeg and to highlight the broad spectrum of research conducted by individuals associated with the field of Kinesiology.
All lectures will take place in Lockhart Hall, room 1L13 the week of October 28th - November 4th. 
---
Canadian Keynote Speaker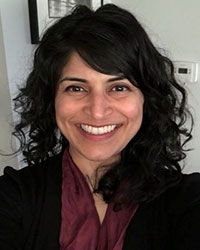 Dr. Shilpa Dogra, University of Ontario Institute of Technology
Dr. Dogra is an Associate Professor in Kinesiology at the University of Ontario Institute of Technology. Her research expertise are in the area of active aging, asthma, and exercise physiology. Her laboratory work focuses on the acute responses and chronic adaptations associated with sedentary time and high intensity interval exercise, while her community work focuses on the built environment, age-friendly cities, and the benefits of active aging. Dr. Dogra has published extensively and presented at several national and international conferences on these topics. She was recently part of a panel on the Future of Aging at the International Society of Behavioural Nutrition and Physical Activity in Hong Kong, and will be speaking at the upcoming Canadian Society for Exercise Physiology conference on exercise intensity and respiratory health. Dr. Dogra is a Certified Exercise Physiologist and has extensive experience with exercise testing and prescription.
Presentation: Does exercise intensity matter when we're talking public health? 
Monday, October 28, 2019
12:30 pm – 1:10 pm
---
International Keynote Speaker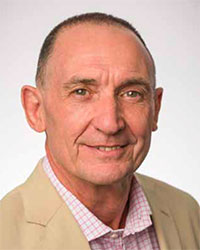 Dr. Tony Rossi, Western Sydney University
'This presentation will provide an overview of my life in research across 20 years that falls under the broad banner of learning for professions, the nature of work and professional practice commencing with my PhD in physical education teacher education, to elite sport, to community coaching, allied health, teachers and schools and more recently alongside my friend and colleague Aman Hussain, in medicine. Whilst the presentation will look at the ups and downs of a research career from a reflective point of view, it will also be future focused and consider what lies ahead for researchers in allied health, sport, and educational professions. In doing so, I will consider the changing role of universities and the academic staff who work within them, and the increasing challenges in the pursuit of truth, reality and justice in the age of an audit culture, fake news and the mistrust of expertise.'
Presentation: Researching learning, work and practice in the kinesiological fields: Reflecting on a journey and contemplating a future. 
Wednesday, October 30, 2019
12:30 pm – 1:10 pm
---
Gupta Faculty of Kinesiology and Applied Health Research Symposium
Friday, November 1, 2019
2:30 pm – 4:30 pm
Reception to follow

Presentations:
Dr. Danielle Defries
"Enteric Nervous System Responses to Nutrients and Dietary Compounds"
Dr. Glen Bergeron
"Incidence, Awareness, and Reporting of Sport-Related Concussions in Manitoba High Schools"
Dr. Yannick Molgat-Seon
"Skeletal Muscle Atrophy in Patients with Interstitial Lung Disease"
Gerren McDonald 
"Operation ALIVE (Automobile Subversions: Lessons in Vehicle Escape) Public Knowledge, Attitudes and Practices of Vehicle Submersion Incidents"
Dr. Aman Hussain
"Perspectives of Municipal First Responders on Learning and Professional Developments - Findings from a Pilot Study"
Dr. David Telles-Langdon
"Predicting Service Expectations of Canadian Baby Boomers for Health and Community Services when they Become Octogenarians"
---
Visiting Scholar Address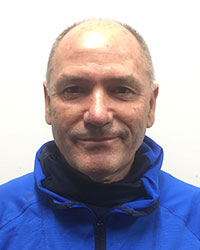 Dr. Jose Gallego, Universdad de Almería
 At the present, one of the most important problems related to mental health is high stigma and the low awareness. There are many misconceptions about people with mental disorders. The World Health Organization estimates that 10-20% of the world's teenagers are at risk of developing various psychological disorders. For this reason, it is necessary to promote good health to prevent and mitigate the effects of such illnesses. In this sense, we show two examples of programs for reducing the stigma and raising the awareness among young students: a serious video game program and an inclusive sport program. The serious video game, named Stigma-Stop, features characters with various mental disorders (schizophrenia, depression, bipolar disorder, and panic disorder with agoraphobia) and provides information to the player. Following the application of this video game, a statistically significant decrease was obtained in levels of stigma toward mental health disorders, both in terms of stereotypes and its potential danger. Finally, results from the inclusive sport program for people with mental health disorders show statistically significant improvements in functional aerobic capacity, body composition, and motor skills as a body balance. Importantly adherence rates to this inclusive sport program were high.
Presentation: Inclusive physical activity  
Monday, November 4, 2019
12:30 pm – 1:10 pm
---