Guy McKim, MA
Kinesiology and Applied Health
---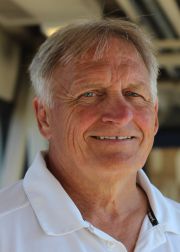 Office: 3D16
Building: Duckworth Centre
Phone: 204.988.7640
Email: g.mckim@uwinnipeg.ca

Biography:
He has taught at the University of Winnipeg for the past couple of years. He is a retired physical education teacher and a highly regarded rugby coach. He is also a Course Level Evaluator, Learning Facilitator, Trainer and Curriculum Writer, as well as a Master Learning Facilitator with the Coaching Association of Canada.


Courses:
KIN 1302: Teaching Individual Physical Activity
KIN 1303: Teaching Team Physical Activity
KIN 2206: Movement Education
KIN 2400: Teaching Games for Understanding
KIN 1200: Principles of Coaching