Peter Melville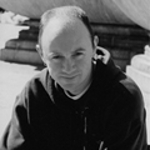 Title: Associate Professor
Phone: 204.786.9261
Office: 2A32
Building: Ashdown
Email: p.melville@uwinnipeg.ca
Biography:

Peter Melville is Associate Professor at the University of Winnipeg, where he teaches courses on Romanticism, critical theory, and fantasy fiction. His current research focuses on the role of politics and belief in contemporary fantasy fiction.
Teaching Areas:
Romanticism, Critical & Cultural Theory, Fantasy Fiction
Courses:

(F) ENGL-2604-001 Poetry and Poetic Form
(W) ENGL-2613-001 Fantasy Fiction
(FW) ENGL-3210-001 Romantic Literature and Culture
(F) ENGL-4403-001 Author, Genre, Form
Publications:

Books
Writing about Literature: An Introductory Guide. Scarborough, ON: Nelson Education, 2011.
Romantic Hospitality and the Resistance to Accommodation: Rousseau, Kant, Coleridge, and Mary Shelley. Waterloo, ON: Wilfrid Laurier University Press, March 2007.
Special Issues

Co-editor, with Michelle Faubert. Special Issue "Romanticism and Rights". European Romantic Review 27.3 (2016).
Essays & Book Chapters

"Unconscious Gods and the Return of Belief in Max Gladstone's Craft Sequence." Journal of Religion and Popular Culture. Forthcoming.
"Queerness and Homophobia in Robin Hobb's Farseer Trilogies." Extrapolation 59.3 (2018): 281-303.
"The 'sick imagination' of Godwin's Fleetwood." RaVoN: Romanticism and
Victorianism on the Net 65 (2014-2015): 25 pars.
Co-author, with Michelle Faubert. "Introduction: Romanticism and Rights. Special Issue "Romanticism and Rights". European Romantic Review 27.3 (2016): 281-84.
"Revolutionary Subjectivity in Brandon Sanderson's Mistborn Trilogy." Studies in the Fantastic 3 (Winter 2015/Spring 2016): 23-44.
"Witnessing the 'Unwitnessed' in Stephen Erikson's The Malazan Book of the Fallen." Journal of the Fantastic in the Arts 26.2 (2015): 276-91.
"Lying with Godwin and Kant: Truth and Duty in St. Leon." The Eighteenth Century: Theory and Interpretation 55.1 (2014): 19-37.
"Another Way: Smallville's Tess Mercer as Ethical Hero." Mapping Smallville: Critical Essays on the Series and Its Characters. Jefferson, NC: McFarland (2014), 83-99.
"Strangers Among Us: Figures of Refuge in Caleb Williams and St. Leon." European Romantic Review 24.3 (2013): 335-342.
"Monstrous Ingratitude: Hospitality in Mary Shelley's Frankenstein." European Romantic Review 19.2 (2008): 179-185.
"The Problem of Immunity in Mary Shelley's The Last Man." SEL: Studies in English Literature (2007): 825-846.
"Staging the Nation: Hospitable Performances in Kant's Anthropology." European Romantic Review 17.1 (January 2006): 39-53.
"'A friendship of taste': The Aesthetics of Eating Well in Kant's Anthropology." Cultures of Taste/Theories of Appetite: Eating Romanticism. Ed. Timothy Morton. New York: Palgrave Macmillan, 2004.  203-216
"The Sleepy Carib: Rousing the 'Native Informant' in Rousseau." European Romantic Review 13.2 (2002): 183-191.
"Kant's Dinner Party: Anthropology from a Foucauldian Point of View." Mosaic 35.2 (2002): 92-109.
"Spectres of Schelling: Jean-Luc Nancy and the Limits of Freedom." Arachne 7.1/2 (2000): 62-75.
"'Illuminism and Terrorism': Melancholia and Hypochondria in Immanuel Kant's Anthropology." The Dalhousie Review 79.3 (1999): 335-354.