Kathleen Venema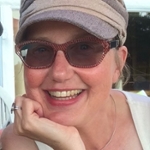 Title: Associate Professor
Phone: 204.786.9333
Office: 2A34
Building: Ashdown
Email: k.venema@uwinnipeg.ca
Biography:

I received both my undergraduate degrees (B.Ed. Secondary Pattern; B.A. Hons English) from the University of Winnipeg and both my graduate degrees (M.A. Language and Professional Writing; Ph.D. Language and Literature) from the University of Waterloo.  My previous research, on early Canadian literature, especially exploration writing and imperial women's epistolary writing, has evolved into an inquiry into narratives of illness, aging, disability, and care. 
In spring 2015, I completed the Walls-to-Bridges (W2B) Facilitator Training program, which prepares postsecondary instructors to deliver courses inside prisons and jails.  W2B courses are unique, both because they bring on-campus students into prisons to learn with students who are incarcerated, and in their commitment to egalitarian circle pedagogy, which emerges out of Frierian principles, Indigenous pedagogy, decolonizing and intersectional analysis, and feminist anti-racist practice.  In spring 2016, I facilitated ENGL-3717 Indigenous Literatures and Cultures using the Walls-to-Bridges model at the Headingley Women's Correctional Centre, with seven incarcerated and eight campus-based students. 
 My critical memoir, Bird-Bent Grass (2018), examines how issues related to international development, spiritually-grounded commitments to social justice, war, trauma, loss, and loss associated with dementia's devastations are negotiated in epistolary discourse.  My current scholarship considers the intersection of auto/biography, life writing, comics, memory, and critical disabilities studies, and among other focuses, examines how autobiographical texts – including graphic texts – of illness, aging, disability, and care navigate religious traditions and spiritual practices, particularly as they narrate end-of-life meaning-making.
Teaching Areas:
Canadian literature, life writing and auto/biographical studies, representations of disability, representations of peace and war, biblical texts in literary and cultural studies
Courses:
(F) ENGL-1000-001 English 1A
Publications:

Bird-Bent Grass: A Memoir, in Pieces. Wilfrid Laurier UP, 2018.  354 p. (Short-listed for the Alexander Kennedy Isbister Award for Non-fiction.)
"Remembering Forgetting: Graphic Lives at the End of the Line." a/b: Auto/Biography Studies, special issue on "Lives Outside the Lines: Gender and Genre in the Americas," vol. 33, no. 3, 2018, pp. 661-184.  (This article will be republished in Gender and Genre in the Americas: Life Writing Outside the Lines, Routledge, 2020.)
"'And then, nothing': Alzheimer's Archives and the Good (Enough) Death." Death Studies, special issue on "Life's end: Ethnographic perspectives," vol. 42, no. 5, 2018, pp. 298-305.
"Perfect Correspondence:  Remembering the Archived Mother." Forthcoming in Lifewriting Annual: Biographical and Autobiographical Studies, vol. 5.
"Untangling the Graphic Power of Tangles:  A Story about Alzheimer's, My Mother and Me."  Canadian Graphic: Picturing Life Narratives, edited by Candida Rifkind and Linda Warley, Wifrid Laurier UP, 2016, pp. 45-74.  (Canadian Graphic was awarded the 2016 Gabrielle Roy Prize, which honours the best book of Canadian literary criticism written in English.)
"'You can do with all this rambling whatever you want':  Scrutinizing Ethics in the Alzheimer's Archives."  Basements and Attics, Closets and Cyberspace: Explorations in Canadian Women's Archives, edited by Linda M. Morra and Jessica Schagerl, Wilfred Laurier UP, 2012, pp. 281-301.  (Nominated for the 2013 Hilda Neatby Prize.)