Alumni
Lauren Bosc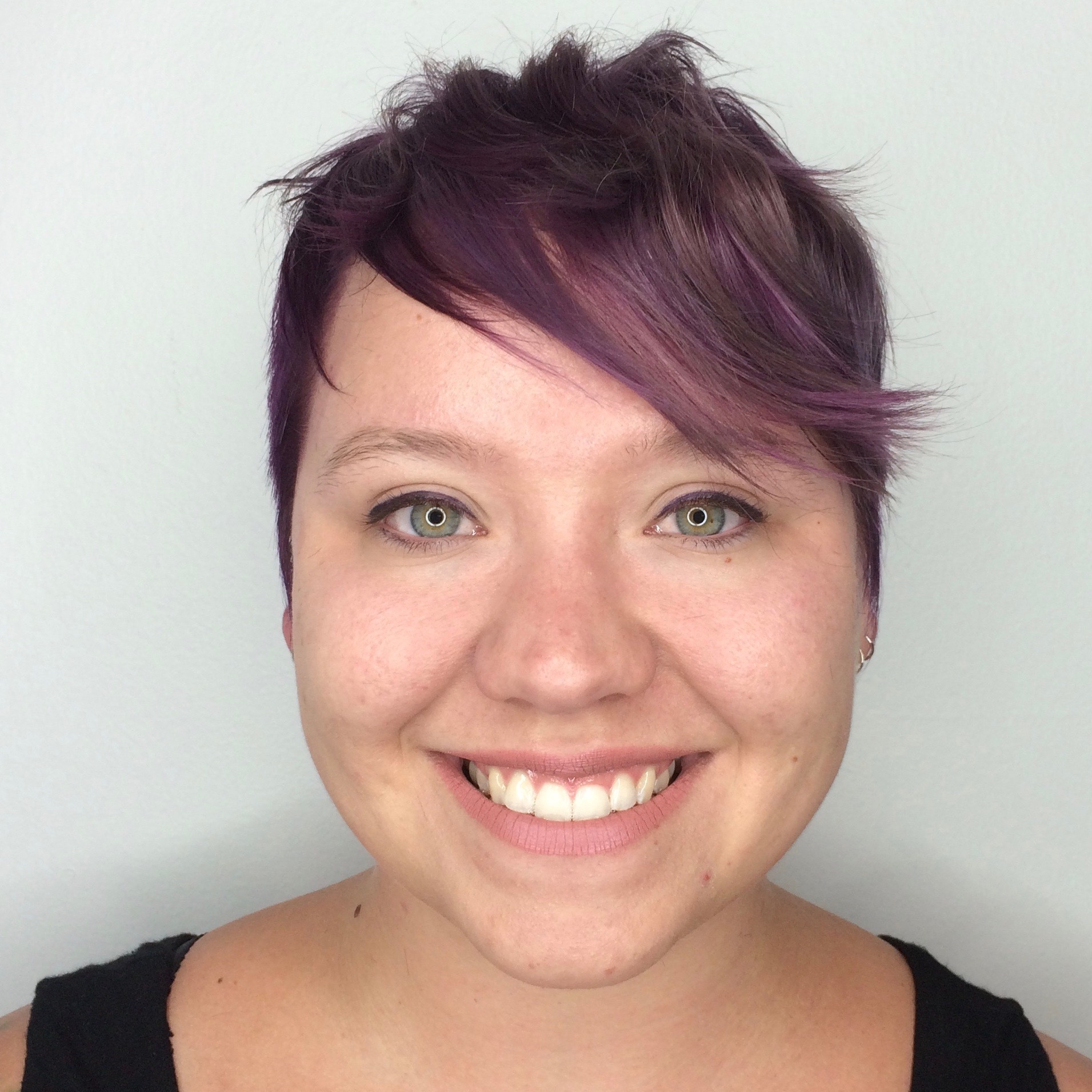 Lauren Bosc completed her B.A. Honours (Women's and Gender Studies, 2012) and M.A. (Cultural Studies, 2014) from the University of Winnipeg. Her research interests include feminist and queer representations of bodies -- particularly fat bodies -- in the context of film, television, and other media. She has published work on The Biggest Loser (2014, Textual Overtures 2.1), on the lack of representation of different bodies in children's picture books (2014, Jeunesse 6.1), and co-wrote the introduction to Fairy-Tale Films Beyond Disney: International Perspectives (2015).
 Since graduating from the Cultural Studies program, Lauren has worked as a copyeditor for the special double issue of the Review of Education, Pedagogy, and Cultural Studies (2015, vol. 37, no. 2-3), for the edited collection Fairy-Tale Films Beyond Disney: International Perspectives (2015), and for the text More Words About Pictures: Current Research on Picturebooks and Visual/Verbal Texts for Young People (2017). She currently works as the proofreader for Jeunesse: Young People, Texts, Cultures, copyeditor for Poetry as Political Practice: Neoliberalism, Affect, and the Posthuman in North American Feminist Poetics (Heather Milne, forthcoming), is co-editor for the Routledge Companion to Fairy-Tale Cultures and Media (with Drs. Pauline Greenhill, Jill Rudy, and Naomi Hamer, forthcoming), and is currently writing a chapter for this text on the intersections of fairy-tale media with fat studies.
Alongside her own research work, Lauren is currently Project Coordinator for the Cultural Studies Research Group, Project Coordinator for Thinking through the Museum: Difficult Knowledge in Public (a SSHRC Partnership Development project led by Dr. Angela Failler), Research Coordinator for Dr. Failler's Canada Research Chair in Culture and Public Memory projects, and the Managing Editor of Jeunesse: Young People, Texts, Cultures. In the near future she plans to apply for further studies in a media studies related PhD program.
Meagen Chorney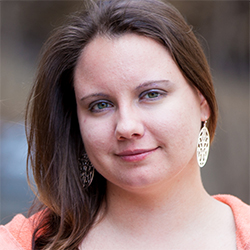 Meagen Chorney is a graduate of the MA in Cultural Studies program at the University in Winnipeg.  She is currently working at Red River College and is involved in the production and development of digital media in education.  She hopes, however, to pursue a PhD in English Literature with the goal of moving from support staff to a faculty position in her field.  Her research interests include popular culture and digital media, with most of her projects focusing on popular television and film.  She is also interested in developing future projects on gender performativity in professional sports, as well as the necropolitics of contemporary dystopian narratives.
Deanna England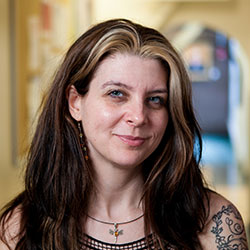 Education
Career Development Practitioner Certificate (Winnipeg), 2016
M.A. in Cultural Studies (Winnipeg), 2012
B.A. (Hons) in Psychology (Winnipeg), 1998
Research Interests
Gender and sexuality, representations of the female body in the media and popular culture, and erotica and pornography studies.
Current Work
Graduate Studies Officer, University of Winnipeg
Experience at the UW
I did my undergraduate degree at the University of Winnipeg and appreciated how the small classes and supportive faculty assisted in my academic achievement. This continued to be true with my MA experiences with faculty who worked with me on Special Studies courses, sent me information about conferences and CFPs as well as offering valuable feedback and references for my Doctoral applications.
Charlotte Fillmore-Handlon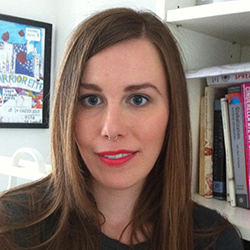 Education
Ph.D. Candidate in Interdisciplinary Humanities (Concordia University), current
M.A. in Cultural Studies (Winnipeg), 2010
B.A. in English (McGill), 2008
Awards
University of Winnipeg Manitoba Graduate Scholarship
Faculty of Arts and Sciences Graduate Fellowship
Research Interests
Popular culture, fandom, celebrity, media theory, literary celebrity, Canadian culture, emotion/affect, music
Current Work
I am currently a doctoral student in the Humanities PhD program, housed in the Centre for Interdisciplinary Studies in Society and Culture at Concordia University in Montreal. Working in and across English, Communication Studies, and Sociology, I am interested in studying materials and discourses that traditionally fall outside the purview of literary studies. In particular, my doctoral research centres on the study of celebrity discourses in Canada, with a specific focus on the phenomenon of Leonard Cohen.
Experience at UW
Through its intensive one-year program, the Cultural Studies MA program at the University of Winnipeg gave me the research skills necessary for advanced study at the doctoral level and inspired me to undertake my doctoral research in an interdisciplinary program. Taking a wide range of courses on a variety of topics allowed me to discover my passion for cultural studies research. Overall, my time at the University of Winnipeg was invaluable, as it helped me to develop a strong theoretical and methodological foundation, with small class sizes encouraging productive and compelling dialogue among students and professors.
Jessica Fontaine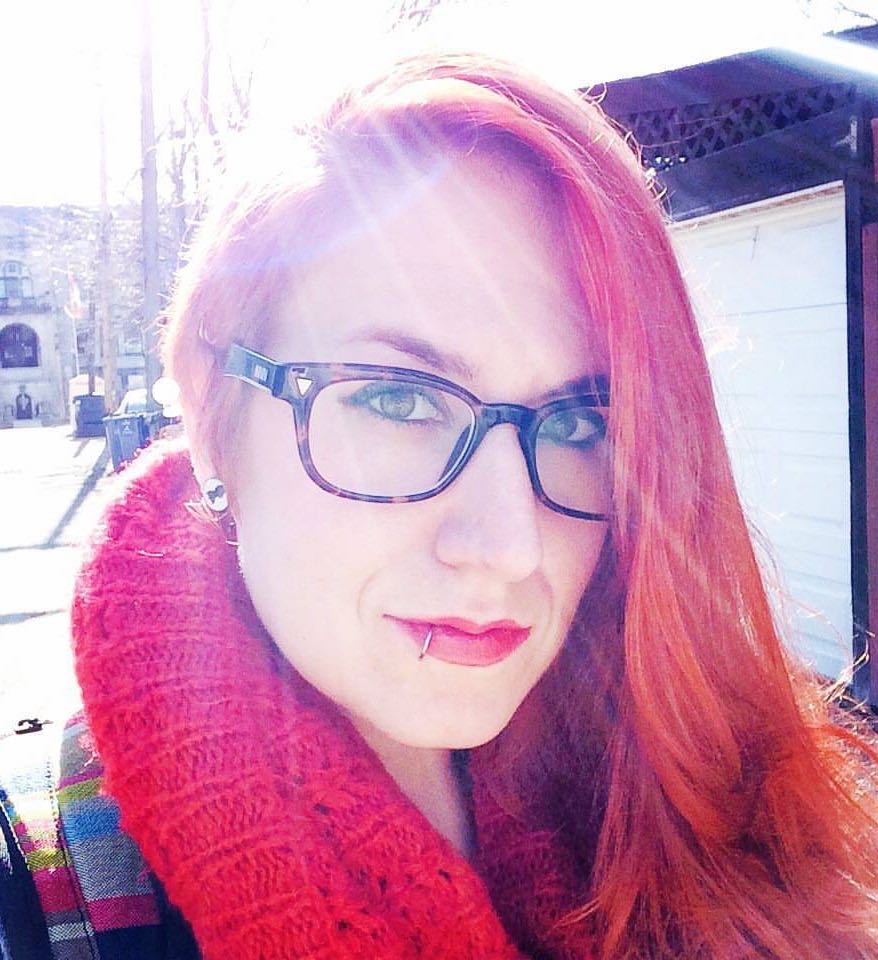 Jessica Fontaine completed her undergraduate degree in English Literature at the University of British Columbia in 2015. Returning to her hometown of Winnipeg in Treaty 1 territory, Jessica received a MA in Cultural Studies: Texts and Cultures from the University of Winnipeg in 2016. Her degree was supported by a Manitoba Graduate Scholarship and Research Fellowship from Dr. Candida Rifkind's SSHRC Insight grant. During her MA, Jessica's research focused on popular music, Indigenous histories and stories, auto/biography, and comics. As Research Fellow for Project GraphicBio, she published a series of blogs contributing to the public knowledge of graphic biographies and presented her paper, "'Hello I'm Johnny Cash: Visualizing Cash's Songs in Reinhard Kleist's Johnny Cash: I See a Darkness" at the Annual Conference of the Canadian Society for the Study of Comics in Toronto. Through her coursework for "Topics in Genders, Sexualities, and Culture: Thinking Through the Skin", Jessica researched the music and activism of Tanya Tagaq. Her paper "A Sealskin of Sounds: Embodiment and Envelopment in Tanya Tagaq's Polaris Prize Performance", which examines how Tagaq's performance acts as a call to action for missing and murdered Indigenous women, girls, trans and two-spirit people, received the 2016 Women's and Gender Studies et Recherches Féministes Association Graduate Student Essay Prize. Jessica is currently working in a term position as the Office Assistant in the Faculty of Graduate Studies at the University of Winnipeg. In addition to supporting the Dean and Office of Graduate Studies, she curates the Graduate Studies website and newsletter. Jessica plans to pursue her PhD. She is interested in researching the affective and political engagements of live recorded Canadian pop music performances. Through a doctoral degree, she hopes to build a career as a researcher, teacher, and writer, and to mobilize her passion for contemporary music and culture within an academic or arts context. 
Lisa Kehler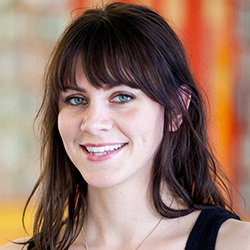 Education 
M.A. in Cultural Studies, Curatorial Practices (Winnipeg), 2013
B.A. (Hons) in Art History (Winnipeg), 2007
Awards and Scholarships
Tony Tascona Art History Bursary
Millennium Bursary
University of Winnipeg Bursary
Student of Distinction
Internships
Art Gallery of Nova Scotia, Halifax, 2010
Atelier Gallery (Art Dealers Association of Canada), Vancouver, 2007
Research Interests
Lisa Kehler is a writer and emerging curator based in Winnipeg. Her research interests focus on the field of outsider art, as well as art and psychology. She most recently co-authored the forthcoming publication Art Tomorrow: 40 Years of the Future Now (Plug In Institute of Contemporary Art 1972 - 2012) and has contributed to Kolaj, Halifax Magazine, and Canadian Art.
Current Work
Lisa Kehler is the Special Projects Director at Border Crossings magazine, as well as a freelance writer for Kolaj, Canadian Art, and the Winnipeg correspondent for Akimbo. Upcoming curatorial projects with Martha Street Studio, the University of Manitoba Special Collections and Archives, and One Night Stand.
Experience at the UW
The University of Winnipeg was on the top of my list for curatorial research because of my fascination with Winnipeg artists. What better place to study contemporary art practices than in a geographic location populated with such immense and extraordinary talent? The opportunity to work closely with Anthony Kiendl, former Director of Plug In ICA, and to study with Dr. Stephen Borys, the Director and CEO at the Winnipeg Art Gallery, were unparalleled opportunities for me, given my interest in Winnipeg art.
Kendra Magnus-Johnston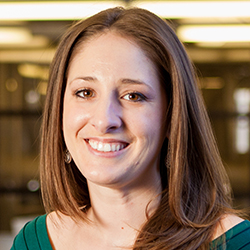 Education
M.A. in Cultural Studies (Winnipeg), 2010
B.A. in Rhetoric, Writing, and Communications (Winnipeg), 2008
Awards
The Violetta "Letty" Halpert Paper Prize, Folklore Studies Association of CanadaFaculty of UM Graduate Studies Conference Travel Grant
UM Faculty of Arts Conference Travel Grant
Graduate Student Association Chief Returning Officer Honorarium
Margaret H. Tyler Award in English
SSHRC Doctoral Fellowship
University of Manitoba Graduate Fellowship (declined)
$"Master's Level Graduate Student Essay Award, Children's Literature Association 37th Annual International Conference, Eastern Michigan University, Ann Arbor, MI
UW Graduate Student Travel Grant
SSHRC Joseph-Armand Bombardier CGS Master's Scholarship, September 2009-September
University of Winnipeg Graduate Student Assistantship (declined)
Manitoba Government Scholarship (MGS), September
Research Interests
I began publishing as an undergraduate in a course led by David Navratil (UW department of Rhetoric, Writing, and Communications), the collaborative essay that resulted from the course investigated a community art project called PostSecret and was published in in Young Scholars in Writing (MacAulay, et al. 2009). Since then, I've been working with Dr. Pauline Greenhill on a number of projects, including a co-authored paper on presentation weddings that appeared in The Journal of Folklore Research (Greenhill & Magnusson, 2010) and most recently on Halloween costuming practices, forthcoming in Culture & Tradition (Magnus-Johnston, et al., 2013). I've also published articles for Children's Literature Association Quarterly and Marvels & Tales. My essay, "'Reeling in' Grimm Masculinities: Hucksters, Cross-Dressers, and Ninnies" has also been accepted in Greenhill and Tye's book Unsettling Assumptions: Tradition, Gender, Drag; as well as a fairy tale filmography I compiled for Greenhill and Rudy's forthcoming Channeling Wonder: Fairy Tales, Television, and Intermediality.
Current Work
I serve on the board of directors for Contemporary Verse 2 and Theatre by the River and volunteer for the events committee for the Manitoba Editors' Association. I am currently participating in the Fairy Tale Films Research Group, a research cluster funded by the SSHRC and headed by the University of Winnipeg's Pauline Greenhill.
Experience at the UW
I completed my MA at the University of Winnipeg under the supervision of Dr. Heather Milne. While in the program, I presented an essay at the Children's Literature Association called "Lemony Snicket's A Series of Unfortunate Events: Daniel Handler and Marketing the Author." The essay was written with the guidance of Dr. Mavis Reimer; it subsequently won the CHLA's prize for best student paper and was published in Children's Literature Association Quarterly.  In 2010, I was hired to teach the course "Reading Culture" for the department of English and shortly thereafter, I applied to begin my PhD. While undertaking my doctoral studies, I have continued to work for the UW and am grateful for the many professionalizing opportunities I have gained in the department.
Josina Robb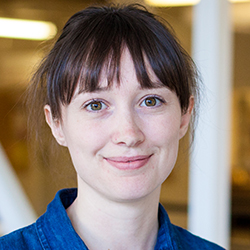 Josina Robb is a recent graduate of the Cultural Studies program. Her interests include critical race, queer, and feminist theory, life writing, visual culture, and post-1945 nonfiction genres. In addition to academic course-work, Josina completed an editorial internship at ARP Books. Her current research projects are on the circulation of orgasmic birth stories and the comics journalism of Joe Sacco. 
Angela Sylvester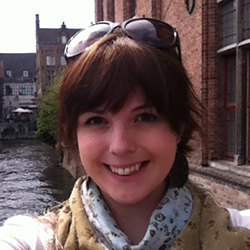 Education
M.A. in Cultural Studies (Winnipeg), 2011
B.A. (Hons) in English (Winnipeg), 2010
Awards
Manitoba Graduate Scholarship
University of Winnipeg Graduate Student Assistantship (UWGA)
Association of Universities and Colleges of Canada (Diageo Canada Inc. Scholarship)
Special Entrance Scholarship (Board of Regents) for University of Winnipeg
Betty Anna Isfeld Entrance Scholarship
The Margrét Bjarnason Scholarship
Research Interests
Gender and sexuality; feminism; science and technology; science fiction.
Current Work
Client Services Manager at ChangeMakers, an award-winning Winnipeg-based social marketing firm.
Experience at the UW
My experience at UW was unforgettable. The atmosphere is welcoming and collegial. Professors were encouraging and pushed me to challenge myself. I developed and honed strong analytical and writing skills, which I now use on a daily basis in my career. Based on my experience, I would highly recommend the UW.