Derek Spencer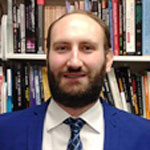 Title: Assistant Professor
Office: 3C51
Building: Centennial Hall

Degrees:
LLM University of Victoria
Biography:

**Derek Spencer is currently on leave.**
Professor Spencer completed his LLM at the University of Victoria, researching the Protecting Canadians by Ending Sentence Discounts for Multiple Murders Act. He has published work emanating from his thesis in the Canadian Criminal Law Review, Criminal Law Quarterly and Criminal Reports. In 2018, he was awarded the Faculty of Arts Excellence in Research Award for pre-tenured faculty.
Derek continues to research criminal law, with a particular focus on sentencing. Currently, he is conducting a project examining legal ramifications of problem gambling funded through the Manitoba Gambling Research Program and is principle investigator on a SSHRC Insight Development Grant to explore the role of victim status on sentencing outcomes. He is studying reincarceration post-appeal, taking an inter-disciplinary approach to broaden the understanding of the relationship between sentencing and punishment.
Overall, Professor Spencer uses his research as a means to draw attention issues, call for change and prescribe solutions that will allow the law to reach its fullest potential to be accessible, equitable and just institution that assists society to resolve serious disputes in a civil and humane manner that respects the inherent human dignity of all involved parties. His work has been judicially cited in R. v. Granados-Arana, 2017 ONSC 6785, R. v. Klaus, 2018 ABQB 97, and R. c. Bissonnette,  2019 QCCS 354.
Teaching Areas:

As an instructor, he seeks to provide students with foundational knowledge of various aspects of the law and build skills in reading case law, analyzing a legal problem and legal writing. His course content emphasizes legal principles relevant for students interested in careers in policing, corrections and those continuing their education in law school.
Courses:

CJ-2130: Criminal Law
CJ-3130: Criminal Procedure
CJ-4130: Advanced Criminal Law
GCJ-7130: Constitutional Issues in Criminal Law
Publications:

Forthcoming:
Does the Royal Prerogative of Mercy Offer Hope for Murderers? Further International Guidance for Interpreting the Protecting Canadians by Ending Sentence Discounts for Multiple Murders Act. Canadian Criminal Law Review.
How Multiple Murder Sentencing Provisions May Violate the Charter. Criminal Reports.
A Reasonable Approach to the Hypothetical Offender. Criminal Law Quarterly.
2019
"Extending Jordan to Consider Verdict and Sentencing Delays" (2019) 50 Criminal Reports (Seventh Series, Part 1) 30.
2018
 "The Hope Principle?  Exploring an Unwritten Principle of Sentencing Law" (2018) Criminal Law Quarterly 414.
2017
"Hope for Murderers? International Guidance on Interpreting the Protecting Canadians by Ending Sentence Discounts for Multiple Murders Act" (2017) Canadian Criminal Law Review 207.