Student Fees FAQ
Covid 19
---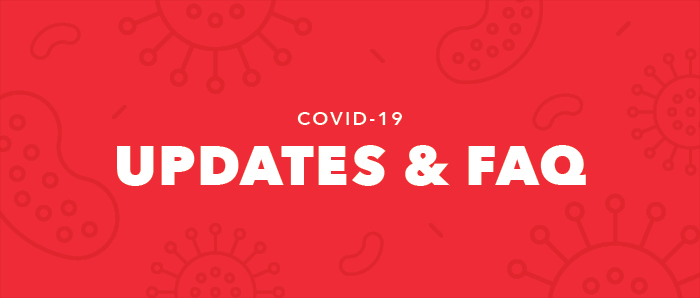 Why is there an 'online fee' for courses at UWinnipeg?
Even though courses offered online do not require a classroom on campus, there are still delivery costs involved — in some cases, additional costs that are not required for in-person delivery.
In fact, we have understandably seen a huge surge in demand for courses in the Spring/Summer 2020 term. All of these courses are provided remotely — we need staff to teach these courses and additional resources for technology platforms to handle all the demand.
How much is the online fee?
The online fee is $60 for a 3-credit-hour course and $120 for a 6-credit-hour course. However, The University of Winnipeg is waiving the online fee for all Spring/Summer 2020 courses. We recognize that this is a very difficult time for everyone, and are doing this to support our students as they pursue their studies.
Isn't the university saving money by having all the courses online?
Switching many of our Spring/Summer term courses to online delivery in a short timeframe was very resource-intensive and time-consuming. UWinnipeg had to incur extra costs to do so.
While it was a challenge, we recognize that it is the only safe way to continue providing education during the public health emergency — and we are committed to providing UWinnipeg students with the best learning opportunities possible under the circumstances. 
Isn't the University saving a lot of money from keeping the campus closed?
Although there are some minor savings while campus is closed, these are offset by the loss of revenue that would normally be earned from many campus operations — such as foodservices, housing, parking, event space rentals, and the RecPlex.  As well, the government has asked us to find more savings to support the COVID-19 public health effort. Unfortunately, we are under tighter budget constraints than before.
Will any fees be waived while campus is closed?
For the Spring/Summer term, the Fitness Centre fee ($43.50) is being waived. This fee provides a membership to the fitness centre, which is currently closed.  Additionally, we are providing pro-rated housing and meal-plan refunds to those who left our campus living (residence) facilities earlier than originally intended.
Why is the RecPlex fee being charged while the campus is closed?
Unlike the Fitness Centre fee, the RecPlex fee is not applied to building usage. It was approved by student referendum to enable construction of the RecPlex and is used to pay the building's mortgage. The mortgage payments are still required through the Province of Manitoba, so we must continue to levy the fee.
Which other fees are still being collected?
We are working to provide the best remote learning experience that we can — as well as offering remote delivery of most student services. The fees that are levied for our operations are being used to support these activities. For example, the student registration fee, information technology fee, and student services fee are all being collected and applied towards the ongoing (remote) delivery of our services. 
What about student association fees?
Some fees, including the U-Pass, are collected by the University of Winnipeg Students' Association. Questions related to these fees should be directed to the UWSA at 204.786.9792 | uwsa@theuwsa.ca 
Where can I find out more about fees at UWinnipeg?
Please visit this page for full University of Winnipeg fee information.