Self-isolation/reporting absences FAQ
COVID-19 FAQ (Updated: January 27, 2021)
---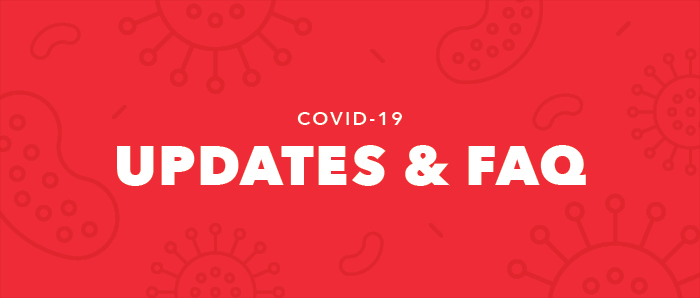 Is self-isolation required if I'm returning from travel?
Follow the Advice for Travelers and Contacts of COVID-19 Cases provided by Manitoba's provincial medical health officer. Anyone entering Manitoba, including people coming from Western Canada, will have to self-isolate for 14 days starting Friday, January 29, 2021.
All members of the community returning from a jurisdiction with an active travel health notice from the Government of Canada, whether the travel was business or personal travel, are expected to take reasonable steps to prevent exposing our community to risk. 
Under what conditions should I consider self-isolating?
Monitor yourself and those close to you for symptoms similar to the flu or common cold such as coughing, sneezing, sore throat, fever or difficulty breathing. If you need to self-isolate, you should confirm symptoms with Health Links by calling 204-788-8200 or toll-free 1-888-315-9257, or a medical doctor/health provider.
You may wish to access the Manitoba COVID-19 screening tool posted online by Shared Health Manitoba. 
I am a student and heard that in person classes and labs are moving to alternate delivery modes. What does that mean for my studies?
UWinnipeg is delivering the bulk of its educational instruction through alternate modes of delivery for the fall and winter terms. Select courses, which cannot be delivered remotely, are being delivered on campus. Please refer to the Student FAQ Fall 2020/Winter 2021 for further information.
What do I do if I have had Covid 19 and am now feeling better and want to return to campus?
You are welcome to come back to campus after you have been advised by public health officials that you can end isolation/self-isolation (quarantine).
As per public health guidelines, individuals identified as having COVID-19 or a close contact of someone with COVID-19 must enter mandatory isolation/self-isolation (quarantine) until public health officials advise they can end isolation/self-isolation (quarantine).
What should I do if I am faculty or staff that will be missing work due to COVID-19 related self-isolation or illness?
Please visit the Faculty and Staff FAQ for answers to your work-related questions.