Final Grade Options FAQ
COVID-19 FAQ (Updated: April 27, 2020)
---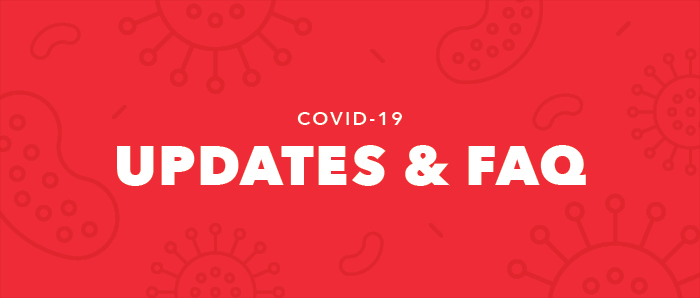 Can I choose how my final grade will appear on my GPA?
Yes. Due to the COVID-19 public health emergency, University of Winnipeg students may choose how their grades will affect their grade point average (GPA) calculation for the Winter 2020 and Fall/Winter 2019-20 terms. 
What if I don't choose to request any changes in my grades?
Regular grading is the default option. Students earn grades and they are displayed on their transcript as in any other term. Please note: it is better to use your original, earned grades on your transcripts unless a grade is significantly lower than you expected.
What if I don't want my grade to affect my GPA (Option 1)?
You may request to have a course final mark appear on your transcript but not count toward your GPA.  A notation will be added beside the grade to indicate that it is not included in the GPA  — however it is there to be used as a prerequisite for other courses as required.
This option applies to all students in undergraduate and graduate studies in Winter Term 2020 and Fall-Winter Term 2019-20.
Please note: other post-secondary institutions may not recognize this exclusion of some courses for the calculation of your GPA. All institutions have their own processes for admissions and adjusted GPAs, and may include the course in their adjusted GPA calculations even if UWinnipeg does not.
Can I choose a pass/fail option instead (Option 2)?
You may choose a pass/fail option (Standing or F) rather than a grade displayed on a transcript. This means you will get an 'S' (Standing) on your transcript instead of a grade, provided you passed the course. GPA is not lowered or raised with this option. 'S' is a grade already available in the UWinnipeg grading process. Some courses are always pass/fail, so this is how we denote a course that you passed, but didn't receive a letter grade.
This option is available to all students in undergraduate and graduate studies for Winter Term 2020 and Fall-Winter Term 2019-20 — with exceptions for some courses..
Please note: 'S' will not meet the requirement as a prerequisite course if a minimum grade is required in one course before taking subsequent courses. Also, some faculties require particular achievement levels in the course to allow a student to convert to an S.
How do I find out if my faculty defines a passing grade as other than a D, and in what circumstances? 
If you are unsure of your faculty's passing grade, you will need to speak to your Department Chair or an advisor. In all BUS courses (Business and Administration), you must receive a minimum C+ grade in the course to be allowed to change to 'S'.  All courses in Graduate Studies programs require a minimum C+ grade for you to be allowed to change your grade to S.
When do I find out my grade and when can I make the request?
We are planning for final grades to be available on WebAdvisor on May 14. You have until May 28 to make your decision and submit your request for either Option 1 or Option 2.
How do I make a request?
Your instructor will submit a grade as usual — so they will not make these changes to your record. Complete one of the following forms and send it, via your UWinnipeg webmail, to Student Central at studentcentral@uwinnipeg.ca. 
Who should I consult about my decision if I am an undergraduate student? 
For questions about progression in your program or prerequisites in your major, speak to your Department Chair.  You are strongly encouraged to speak with an academic advisor prior to making your decision, to ensure you consider possible consequences. Please contact advising@uwinnipeg.ca or call 204-786-9257.
Who should I consult about my decision if I am a graduate student?
You must consult with your program advisor or Graduate Program Chair and get their sign-off on your request form, indicating that you have been advised of the potential ramifications of your choice. Some important issues you'll want to consider are listed on the Graduate Studies website.
What if I have an appeal for a deferred exam or incomplete term work?
Appeals for incomplete term work and deferred exams are still options. Once you are notified of your final grade after you have written a deferred exam or have submitted the work for an "incomplete," you will have two weeks to make a decision to request Option 1 or Option 2. 
What if I change my mind about my request?
Grade appeals for these terms are due by June 24. To change your decision, you can submit a grade appeal to Student Records by June 24, to be considered by the academic department in which you took the course.
What does this mean for students transferring in?
Transfer students are sometimes given an 'S' for courses transferred from other institutions. These courses will continue to count as credits, without affecting their GPA.
What if I am in a Joint Masters Program with UManitoba?  
Since registration and grading in your program are administered by UManitoba, you should consult your Graduate Program Chair for advice and refer to the Graduate Studies FAQs at UManitoba.
What if I just want to withdraw from a course?
You can drop a course until April 21 if you feel that Covid-19 has negatively impacted your grades.  We recommend that you consult with your instructor and/or an academic advisor to see whether there are other options that could allow you complete the course successfully instead of withdrawing.