Chemistry Chair
Chemistry Department
---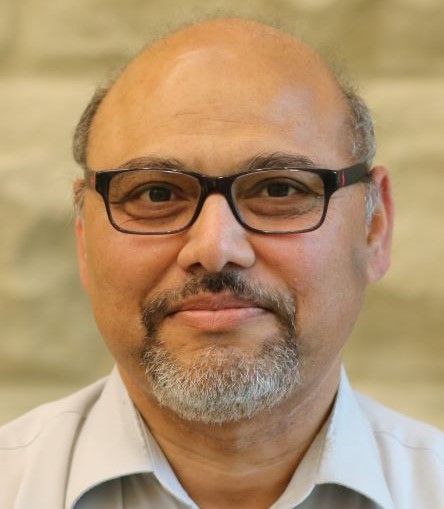 The time has never been better to study Chemistry at the University of Winnipeg!
Our Department is in the midst of an exciting period of rejuvenation. The most obvious change is our recent move to the Science Complex and Richardson College of the Environment: a state-of-the-art building that houses all of our research and teaching laboratories. Our new home not only provides "new" and "beautiful" space, but we also have more-and more functional-space.
Our Department is also experiencing active change in our faculty. Our department has hired seven new tenure-track or permanent faculty members in the last few years–five in the professorial stream (Joshua Hollett, Adam McCubbin, Jamie Ritch, Chris Wiebe and Tabitha Wood) and two instructors (Kimberly Buffie and Jamie Galka)-and is currently advertising for a tenure-track physical chemist.
Chemistry is a continually evolving discipline, which is reflected in our curriculum. Although the "fundamentals" are core to our program, we are constantly looking for ways to keep our courses current. For example, while chemicals may be among the problems facing our society today, chemistry must also be part of the solution. Our Department has resolved to expose our introductory students to the basic principles of sustainable ("green") chemistry.
Our department is pleased to offer, an Honours B. Sc. degree in Chemistry, in addition to the traditional 3-year and 4-year B. Sc. degrees in Chemistry. We are also involved in a variety of exciting new degree programs (see "Future Students"), designed to combine a solid foundation in Chemistry with more individual interests.
The Department has a proud history of involving our students in our teaching and research programs, and this tradition continues. The opportunity for students to work in a research lab, or as a demonstrator in a teaching lab, provides valuable career-related experience. Our faculty are excellent mentors for these students, providing guidance and encouragement, in addition to "supervision". Our research students regularly present their work at local, national, even international conferences, and frequently win awards for their presentations. Many of our students proceed directly to careers in industry, while others proceed to graduate school for additional education in Biochemistry and Chemistry. The employment expectations for chemistry graduates are currently excellent, and getting better. Our graduates have been extremely successful in either gaining career-related employment upon graduation, or proceeding to the professional school or graduate school of their choice (see "Careers").
As a primarily undergraduate institution, we are proud of the extra attention that we are able to focus on our undergraduates. Relatively small class sizes allow excellent interaction between students and faculty. Senior students are allowed direct access research-quality instruments and equipment in the laboratory portions of their courses. Interested students are able to become integrated into the teachingand research functions of the department, through employment as markers/demonstrators or as summer research assistants.
However, the heart of our Department has always been our people-faculty, staff, and students. We will continue to work together to deliver the very best in undergraduate education, and to expand the boundaries of our discipline.
With best wishes for a successful and enjoyable academic year at the University of Winnipeg.
Dr. Athar Ata
Chair and Professor
Department of Chemistry, University of Winnipeg