University of Winnipeg Career Fair Exhibitors 2017
Career Services
---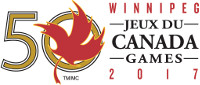 2017 Canada Summer Games
The 2017 Canada Summer Games are coming to Winnipeg, just in time for their 50th anniversary.
Winnipeg, Manitoba will host the Canada Summer Games July 28 – August 13, 2017. Featuring 16 sports, over 250 events and a major cultural festival, the 2017 Canada Games will welcome over 4,000 athletes and coaches and more than 20,000 visitors.
The Canada Games are this country's largest multi-sport event for young athletes and in 2017 will celebrate their 50th anniversary and Canada's 150th birthday. The 2017 Canada Summer Games will leave a lasting legacy of new and enhanced sport facilities, volunteer and leadership development that will benefit athletes and the broader community for years to come.
The 2017 Canada Summer Games Host Society would like to acknowledge the co-hosts for the 2017 Canada Games, Treaty No. 1, Treaty No. 3 and the Manitoba Metis Federation whose traditional lands and waters these Games will be held upon as well as the many Elders and Grandmothers that have provided the Host Society with cultural guidance for the Games.
Winnipeg is the second city in Manitoba to host a summer edition of the Canada Games after Brandon hosted a summer Games in 1997. We can't wait to welcome the athletes, coaches, officials and everyone who will be joining us for the 2017 Canada Summer Games on the occasion of the 50th anniversary.


---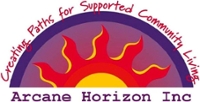 Arcane Horizon
Arcane Horizon was formed in July of 1995 to support two men to live in their own home in the community.  A continually growing agency, today Arcane Horizon supports over 50 men and women through a variety of different supports, and employs a staff team of nearly 200 dedicated people.  Our mission is to provide community living supports that focus on quality of life, respect and dignity for adults with intellectual disabilities.  Arcane Horizon was founded on the Gentle Teaching philosophy which helps us to provide consistent, individualized and quality support to the individuals we serve.  


---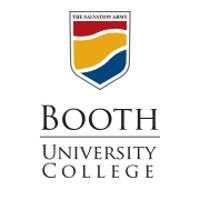 Booth University College
Booth University College currently offers seven degree programs on campus, plus partnership programs with Red River College for Business Administration, Providence University College and Steinbach Bible College for Social Work. Booth University College's promise is to provide education for a better world. We educate students to understand the complexities of our world, to develop the knowledge and skills necessary to be active contributors to society, and to know how Christian faith compels them to bring hope, social justice and mercy into the world. We go beyond preparing students for a career. We prepare and inspire them to go out and make a meaningful difference in their communities and the world around them. 


---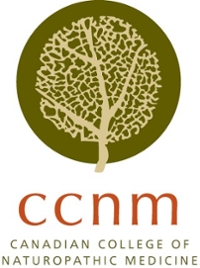 Canadian College of Naturopathic Medicine
The Canadian College of Naturopathic Medicine (CCNM) is Canada's premier institute for education and research in naturopathic medicine. CCNM offers a rigorous four-year, full-time naturopathic medicine program.
CCNM is also home to the Robert Schad Naturopathic Clinic, a dynamic naturopathic teaching clinic where senior clinicians and ND supervisors conduct more than 27,000 patient visits per year.
The Canadian College of Naturopathic Medicine is accredited by the Council on Naturopathic Medical Education (CNME), the accrediting agency for naturopathic colleges and programs in Canada and the United States.


---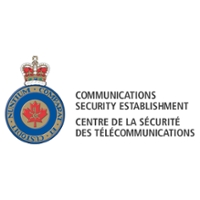 Canadian Security Establishment
The Communications Security Establishment (CSE) is one of Canada's key security and intelligence organizations. For 70 years CSE has been committed to the safety and security of Canada and Canadians. We focus on collecting foreign signals intelligence to protect Canada against threats, and on helping protect the computer networks and information of greatest importance to Canada. We also provide technical assistance to federal law enforcement and security organizations
Our work helps to ensure our nation's security and stability; protecting against foreign-based terrorism and espionage, cyber-attacks, and other serious threats. It also supports decision-making in the fields of national defence and foreign policy, providing a better understanding of global events and helping to further Canada's national interests in the world. 


---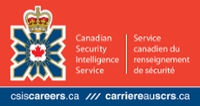 Canadian Security Intelligence Service
Canadian Security Intelligence Service (CSIS) is at the forefront of Canada's national security establishment, employing some of the country's most intelligent and capable men and women.  The Service's role is to investigate threats, analyze information and produce intelligence. It then reports to, and advises, the Government of Canada to protect the country and its citizens. Key threats include terrorism, the proliferation of weapons of mass destruction, espionage, foreign interference and cyber-tampering affecting critical infrastructure. CSIS programs are proactive and pre-emptive.


---

CancerCare Manitoba
The School of Radiation Therapy at CancerCare Manitoba has been training radiation therapists for over 60 years in the unique requirements necessary to provide this specialized care. CancerCare Manitoba (CCMB) is pleased to participate in a diploma/degree program with The University of Winnipeg that builds on the educational programming that CCMB offers while providing the broader educational programming that a University can provide.


---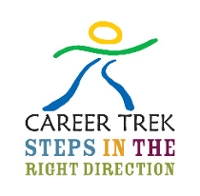 Career Trek
Career Trek Inc. is a not-for-profit organization that helps young people discover the importance of education and career development by providing career oriented programming in educational settings across Manitoba.
Through the use of hands-on activities and a belief in the power of education, Career Trek exposes children to occupations and professions that ignite their passion for learning and inspires them to recognize their own potential.
Career Trek's unique learning model propels children and youth through progressively more challenging and enriching stages of education and career development learning, learning that increases skills, competence, self-awareness, and understanding.  It produces participants that are engaged and invested in preparing for the future.  


---

Chartered Professional Accountants of Manitoba
The Chartered Professional Accountants of Manitoba (CPA MB) is a regulatory body that represents more than 9000 members, candidates and students. CPA MB protects the public interest through rigorous educational and certification programs and ensures its members uphold the highest professional and ethics standards.
CPA Manitoba fosters public confidence in the CPA profession and acts in the public interest through its development and support of CPAs and CPA students and candidates with the competencies and resources to excel in all sectors.


---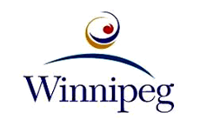 City of Winnipeg
The City of Winnipeg values a dynamic and diverse workforce of highly skilled people working together to deliver excellent service to the citizens of Winnipeg. Like the people of our City, the people of our public service come from many backgrounds and we value this diversity. We believe it makes us a stronger, more effective public service.  The City is a large employer with employees represented by eight different unions/associations, in thirteen departments delivering services in the following areas: leisure, recreation and wellness; police, fire and emergency medical services; infrastructure operation and renewal; sustainable planning and development; transportation and public transit; emergency preparedness; by-law administration; audit; corporate finance and other internal support services.
For Employment opportunities, visit www.winnipeg.ca/hr  or call 311, TTY 204-986-1311.


---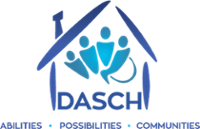 DASCH
DASCH is a non-profit organization established in 1974 dedicated to exploring and meeting the residential, day program, respite and foster care needs of youth and adults.
DASCH supports people living in over 50 homes throughout Winnipeg. People can participate in personalized social, educational, vocational and recreational services that provide learning opportunities and greater independence.
DASCH Goals 
Provide individualized community based programs to people with developmental disabilities
Collaborate with leaders in the human services field to incorporate progressive and innovative approaches to service delivery
Attract committed and competent staff who treat clients with dignity and respect in the course of their daily interactions
---


Downtown Winnipeg BIZ
The Downtown Winnipeg BIZ helps to create a safe, positive atmosphere downtown through strong programs like the Downtown Watch. Easily recognized in red and black, Downtown Watch ambassadors have been walking the streets seven days a week, year round, during the day and evening since 1995. This goodwill team patrols downtown, offering directions, tourist info, first aid (CPR-certified), and assistance wherever needed. They also participate in community events and act as additional "eyes and ears" for the Winnipeg Police Service. The Downtown Watch are about more than safety – they're also ambassadors of downtown and experts on what's going on in the heart of Winnipeg! Currently, there are 25 Watch Ambassadors and over 290 volunteers making a difference in downtown Winnipeg, come join the team! 


---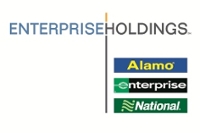 Enterprise Holdings
Founded in 1957, Enterprise Rent-A-Car is an internationally recognized brand with more than 500 neighbourhood and airport locations across Canada. Since their first Canadian car rental branch opened more than 20 years ago in Windsor, Ontario, Enterprise has quickly become Canada's largest provider of rental cars. Through tremendous leadership and the entrepreneurial spirit of our employees, Enterprise Rent-A-Car has built the largest car rental brand in North America, known for great rates and outstanding customer service.  When you join our Management Trainee Program, you'll acquire highly marketable skills and experience pertaining to every aspect of running a successful business. You'll soon discover that every day is different because it is filled with so many new, exciting, rewarding and often unexpected challenges. There is one consistent aspect, however - everyday, you'll learn more about sales/marketing, customer service, business management, and administrative skills than you ever thought possible.


---


Epic Opportunities
Our name is a reflection of our mission – to Empower People In Community. We have been advocating for people living with intellectual disabilities and providing them with meaningful opportunities to participate and connect with their communities for more than four decades.
A key focus of our efforts is delivering holistic, person-centred care with the ultimate goal of empowering people in community and improving their overall quality of life. This includes providing support, resources, programs and services to people that will enable them to enjoy full and rewarding lives.
Our vision is for all people to be valued members of the community, have significant personal networks, equal access to opportunities and to contribute to a better society. We believe that everyone has inherent value, a purpose to fulfill and is deserving of unconditional acceptance.


---

 Explore/Odyssey Programs
The Explore and Odyssey Programs are excellent opportunities to learn and/or improve their French as a second language, as well as opportunities to travel across Canada. Through Explore, students can receive a $2,200 bursary to simply live, laugh and learn in French for 5 weeks in another province or in our own Manitoba. Through the Odyssey Program, this paid employment opportunity allows students to teach English to French speaking students in Québec and New Brunswick,  all the while living in a French community for 9 months.


---

FASD Life's Journey Inc.
FASD Life's Journey Inc. is a non-profit agency providing an array of services to youth and adults who are impacted by Fetal Alcohol Spectrum Disorder (FASD) and other neurological disabilities. We aim to provide the care and necessary life resources that our participants need and help them to function interdependently within the community while increasing their functionality and quality of life.
---

Film Training Manitoba
FTM is dedicated to providing high Calibre training and professional development programs to sustain Maitoba's Film Industry. FTM works closely with industry partners to identify training needs and offers practical, targeted traininig focusing on skills gaps.

FTM offers online courses required for membership in recognized industry organizations, providing access to training for people living in rural areas of Manitoba.

FTM delivers workshops and presentations for advanced training and professional development and partners with local production companies to offer work experience opportunities. The FTM Aboriginal Crew Development program brings industry representatives and Aboriginal communities together to provide career awareness and development.

FTM recognizes the value of working with post-secondary institutions and is partnered with Red River College Continuing Education. Monthly information sessions outline current training programs, career opportunities and film industry trends.


---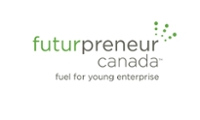 Futurpreneur
Futurpreneur Canada has been fueling the entrepreneurial passions of Canada's young enterprise for nearly two decades. We are the only national, non-profit organization that provides financing, mentoring and support tools to aspiring business owners aged 18 – 39.  Our internationally recognized mentoring program hand matches young entrepreneurs with a business expert from a network of more than 2,800 volunteer mentors.


---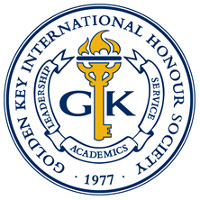 Golden Key International Honour Society:
The University of Winnipeg Chapter
The University of Winnipeg Golden Key Chapter is a student group involved in activities that promote the three pillars of the GK International Honour scoiety-academics, leadership, and service. The academic activities include funding two UW-GK created scholarships, offering free tutoring services, and hosting MCAT and LSAT seminars in partnership with Princeton Review. Leadership and service are combined with numerous on- and off-campus volunteer initiatives. This year, the Chapter is working with service organizations such as Canadian Blood Services, the Newcomer Employment and Education Development Services Centre, Siloam Mission, and the United Way. Additionally, students are offered personal and professional development workshops, for example, resume-writing workshops and a Robert's Rules of Order seminar. Fundraising for the Chapter scholoarships is ongoing. Our society works with university faculty and administrators to to promote and maintain the highest standards for advancement of each individual To learn more about the UW-GK and volunteer opportunites for everyone, follow the Chapter on social media at uwinnipeg.goldenkey.org, facebook.com/uwinnipeggk, uwinnipeggk@gmail.com, uwgktutoring@gmail.com, and uwgk.alumni@gmail.com. 
---
GoodLife Fitness is Canada's largest and most successful fitness company. Recently honoured with Canada's 10 Most Admired Corporate Cultures award, GoodLife was also awarded Platinum Club member, Canada's 50 Best Managed Companies honouring twelve consecutive years of outstanding management and fiscal performance. We are continuously opening new clubs, offering you tremendous potential for career growth in an exciting and dynamic industry.
At GoodLife, we believe in creating an environment that enriches people's lives. GoodLife team members are motivated to succeed and it is each person's passion that determines their growth. Enrich your life and the lives of our members on a daily basis.


---

Government of Canada-Public Service Commission
The Public Service Commission (PSC) of Canada, is an Agency of the Government of Canada that supports various federal Departments in recruitment.


---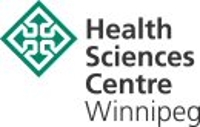 Health Sciences Centre-Nuclear Medicine Program
Nuclear medicine uses radiopharmaceuticals and specialized instruments to help diagnose and treat disease through the evaluation of the function of the various body systems. In the Nuclear Medicine Technology (NMT) program, students will learn the techniques of imaging, laboratory procedures and equipment operation to prepare them to work with patients and medical staff in a nuclear medicine department.
In the first year of the Nuclear Medicine Technology program, students will undertake detailed studies in laboratory arithmetic, physics, chemistry, anatomy and physiology, instrumentation, nuclear medicine procedures, radiopharmacy and radiation safety. The second year of the NMT program involves three clinical practica in which students will rotate through all areas of a nuclear medicine department.
To support their learning, students are required to participate in online courses throughout the program. Online courses will be a part of the didactic first year and will also help to supplement the second year practicum experience. Students will require access to a computer with Internet access, and a tablet or smartphone device.


---

Human Resource Management Association of Manitoba
Advancing the human resource profession - driving business excellence. HRMAM is the professional association in Manitoba for Human Resources professionals. Granted provincially, HRMAM is the sole certifying body in Manitoba for the nationally recognized Certified Human Resources Professional (CHRP) designation.


---

HyLife
HyLife™ was founded in 1994 as a joint venture and has quickly grown to become Canada's leading pork producer, producing 1.69 million hogs annually in Canada and the United States.  HyLife's™ head office is in La Broquerie, Manitoba.  HyLife™ sells their exceptional pork products around the world, including Japan, China and Russia.
As a company we remain committed to producing the safe, nutritious and high-quality pork products that consumers deserve.  We take all measures to ensure that our products meet or exceed highest industry standards within an environmentally sustainable system. We are also committed to providing a safe and rewarding work environment for our employees and providing our valued staff with continuous opportunities to grow and succeed in a dynamic work environment. These commitments have helped HyLife™ achieve recognition as not only one of the leading producers of premium quality food products for the global marketplace, but also the honor of being named one of Canada's 50 Best Managed Companies.


---


Loblaw
Loblaw Companies Limited is Canada's food and pharmacy leader, the nation's largest retailer, and the majority unitholder of Choice Properties Real Estate Investment Trust. Loblaw provides Canadians with grocery, pharmacy, health and beauty, apparel, general merchandise, banking, and wireless mobile products and services. With more than 2,300 corporate, franchised and Associate-owned locations, Loblaw, its franchisees, and Associate-owners employ approximately 192,000 full- and part-time employees, making it one of Canada's largest private sector employers.


---


Manitoba Blue Cross
Manitoba Blue Cross, a not-for-profit organization, creates and delivers benefit and health care solutions to improve the quality of life and well-being of our clients. Manitoba Blue Cross is a large provider of group health and dental  benefits, health spending accounts, and employee assistance programs.  Through the Blue Cross Life Insurance Company of Canada, we round out our benefit offerings with group life, weekly indemnity and long term disability insurance.  Created by Manitobans for Manitobans, MBC fills the gap between what government health plans provide, and what Manitobans need and want.  More than just a supplementary health insurance provider, we work hard to reflect the unique Manitoba spirit of caring and concern for others.  We meet the needs of the individual by making a point of listening to the people we serve and constantly updating our products and services to deliver what employers want most to offer their staff.  Employees at MBC truly live by our slogan "The Colour of Caring" and strive to engage in actions that support and strengthen our organization and our community.


---

Manitoba Civil Service Commission
Awarded the distinction of being one of Canada's Best Diversity Employers for 2017, one of Manitoba's Top Employers and one of Canada's Top Employers for Young People for 2017, the Government of Manitoba is one of the largest employers in Manitoba with over 14,000 employees throughout the province.
The Manitoba government recognizes the importance of building an exemplary civil service that is inclusive and reflective of the population it serves. Join a talented, highly skilled and professional workforce that reflects the diversity of the people of Manitoba.
To view current employment opportunities, please visit our website at Manitoba.ca.


---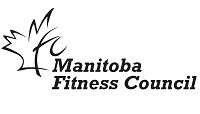 Manitoba Fitness Council
The Manitoba Fitness Council Inc. is a non-profit organization dedicated to promoting quality in fitness leadership in order to provide Manitobans with safe, effective and enjoyable physical activity programs.
The MFC was formed in 1986 in response to a need for standardized training and recognized accreditation within the growing fitness industry. Since that time, the organization has broadened its mandate to include public education and advocacy for physical activity.
We currently offer certification in the areas of: Aquatic Exercise, Resistance Training, Group Cycle, Step and Choreography, Yoga Fitness, Active Older Adult, Pre and Post-natal Fitness, Youth Fitness, Sport Conditioning and Individual Conditioning.
MFC's vision is one of a vibrant province where people are active and healthy.


---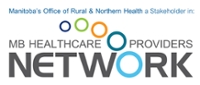 Manitoba Healthcare Providers Network
Manitoba's Office of Rural and Northern Health (ORNH) was established in 2002 to address long-term recruitment and retention issues in rural and northern Manitoba in all health professions.  We take a big picture approach and implement initiatives at all phases of the training cycle to encourage rural and northern individuals to consider careers in health care, complete some or all of their training in rural and northern sites and ultimately choose to work and live in rural and northern Manitoba.


---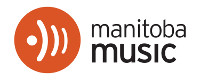 Manitoba Music
Manitoba Music is the hub of Manitoba's vibrant music community.

We are a member-based, not-for-profit industry association representing over 750 members in all facets of the music industry, including artists and bands, studios, agents, managers, songwriters, venues, promoters, producers, and beyond. Manitoba Music serves all genres, from rock to roots, hip-hop to hardcore, country to classical, and everything in between.

Through our programs and services, we provide information, education, communication, advocacy, industry development, and networking opportunities to nurture, develop and promote the growth and sustainability of the Manitoba music industry.

Manitoba Music has a resource centre and co-work space; a website with profiles, streaming audio, video, and news; resources and news; a comprehensive series of industry-related workshops, a far-reaching market development program, and the only Aboriginal music program of its kind in the world.


---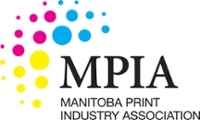 Manitoba Print Industry Association
The Manitoba Print Industry Association Inc. (MPIA) is a non-profit industry-based association created to attract and retain individuals into the printing industry in Manitoba.
MPIA focuses on extending collaborative human resource development and training initiatives with employers, government and educational partners to expand print industry training opportunities in Manitoba. 
 The Goals of the MPIA are:
Identify opportunities to increase awareness of, and attract new workers to, the Manitoba print industry.
Provide a network for print industry consultation, partnership and communication.
Partner with appropriate government departments, associations, agencies, and schools to support the continued development of the Manitoba print industry.
Assist in the ongoing development of print industry-related curriculum with learning objectives and outcomes that are relevant to the current industry needs.


---

Manitoba Public Insurance
For 45 years, Manitoba Public Insurance has provided Manitobans with basic automobile coverage, along with driver and vehicle licensing services around the province. Our staff of about 1, 750 is dedicated to keeping Manitoba's roads safe and vehicle insurance rates low. This is our mission.
As a Manitoba Top Employer, Manitoba Public Insurance embraces the future and takes pride in its past. It is a place that nurtures the unique talents of its employees and where careers grow.


---


MNP
MNP is a leading national accounting, tax and business consulting firm in Canada. We proudly serve and respond to the needs of our clients in the public, private and not-for-profit sectors. Through partner-led engagements, we provide a collaborative, cost-effective approach to doing business and personalized strategies to help organizations succeed across the country and around the world.


---


The New England Center for Children
The NECC is a residential and educational facility in Southboro, MA. NECC"s primary mission is to increase the skills of chodlren, adolescents and young adults in with autism and other developmental disorders through the use of applied behavior analysis (ABA). NECC provides comprehensive educational and clinical services.


---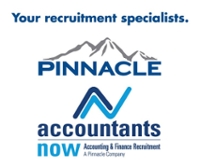 Pinnacle/Accountants Now
PINNACLE
Founded in 2002, Pinnacle is Winnipeg's leading local recruitment firm. Our 25 industry-specialized recruiters focus on one goal: connecting top talent with top Manitoba companies. We deliver on this goal in two areas: Executive & Professional Search, and Staffing & Recruiting across a wide variety of sectors. Learn more at www.pinnacle.jobs. Pinnacle is also parent company to Accountants Now.
ACCOUNTANTS NOW
Accountants Now is Winnipeg's newest dedicated provider of accounting & finance recruitment. We specialize in roles at all levels, whether your need is temporary or permanent, entry level through executive. With over 20 years of recruitment expertise, let the Accountants Now team work for you. www.accountantsnow.jobs


---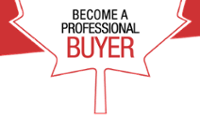 Public Services and Procurement Canada
"A degree in one hand and a new career in purchasing and supply for the federal government in the other …"
Are you looking for a profession where you will be negotiator, buyer, mediator, team player and influencer? Public Services and Procurement Canada (PSPC) has an opportunity for you to enter an apprentice training program as part of a group of university and college graduates in the largest governmental supply organization in Canada. The objective of the program is to provide apprentices with the necessary skills, knowledge and experience to plan, negotiate and administer contracts of varying complexity from low dollar value commercial products to multi-million dollar major equipment projects on behalf of the Government of Canada. The base salary starts at $47,422 and you can earn up to $80,488 following your graduation from the training program. In addition, since PSPC is the largest governmental supply organization, there are plenty of career opportunities waiting for you.
We encourage you to read more about this program now, because job opportunities will become available starting September 2016.
---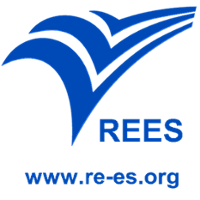 Reaching E-Quality Employment Services
 Reaching E-Quality Employment Services (REES) is an established, community-based employment service with a consistent track record of assisting people with physical disabilities or health conditions to gain employment, since 1989. A solid history of delivering effective employment counselling and consultation services; Focus on achieving results and high levels of service satisfaction; A known reputation for exceptional client support and ethics; Personalized service and support; Staff and volunteers bring expertise in disability, employment and business; Strong links to Winnipeg employers, agencies and service providers; Innovative employment programs and services; Convenient location, minutes from downtown. Ample street parking available. Wheelchair accessible building.


---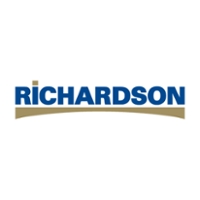 Richardson International
Richardson International is Canada's largest agribusiness. Based in Winnipeg, Richardson has over 2,500 employees across Canada and the U.S. Richardson is a worldwide handler and merchandiser of all major Canadian-grown grains and oilseeds and a vertically-integrated processor and manufacturer of oats and canola-based products. Richardson offers a world of expertise in grain handling, merchandising, logistics, crop inputs sales as well as oilseed processing, milling and food product development. One of Canada's 50 Best Managed Companies, Richardson is recognized as a global leader in agriculture and food processing.
First established in 1857, Richardson has been serving farmers and promoting Canadian agriculture for more than 150 years. Today, the Richardson name continues to be synonymous with quality and integrity. Our focus remains on supporting our producers, nurturing strong business relationships with our customers and suppliers and caring for the communities in which we live and work.
Richardson International is a subsidiary of James Richardson & Sons, Limited.


---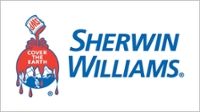 Sherwin-Williams
Sherwin-Williams is the largest coatings company in North America, and the third largest in the world. With $11 billion in sales, 4,000+ stores, and 90+ manufacturing and technical centers, we proudly serve customers in over 120 countries. Our 45,000+ employees across the globe are diverse, innovative and passionate. With a variety of rewarding and challenging opportunities, Sherwin-Williams is a great place to launch and grow a career. Find yours and join us today.


---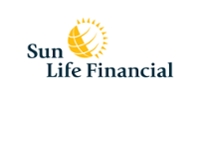 Sun Life Financial
Commitment, reputation and performance are important qualities people look for when deciding which company to trust with their financial future, and part of the reason we're a leader in our industry. We're committed to offering innovative insurance and investment solutions, and place great importance on working with our advisors to provide an ideal place to build their business.

Our mission is to provide lifetime financial security to Canadians through trusted advice from Sun Life Financial advisors. Our vision is to become the leading advisor-based distribution system in Canada, powered by the largest, most productive and highly professional sales force in Canada.

If you have the passion to help people achieve their financial goals and the dedication to create your own success, a career as a Sun Life Financial advisor may be for you.


---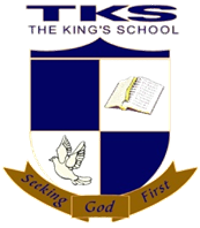 The King's School
Established in 1984, The King's School is a private, Christian school located in East Kildonan. The King's School offers the excellence of Manitoba Education curriculum with a Christian worldview from Preschool through Grade 12. Our students and teachers represent countries from all around the world, creating a global flavor and making us a true community. The King's School has received praise from politicians and other guests, but most of all, it is our students who love their school. The King's School seeks to forge meaningful friendships with academic and government educators, recognizing that we all desire to help children from all walks of life. We have much to learn from each other, and value the mutual sharing of knowledge for the greater good.


---

The University of Winnipeg-Faculty of Graduate Studies
The University of Winnipeg offers thirteen distinct graduate level programs. Many of the Masters programs are multi-disciplinary and several are unique in all of Western Canada, for example our Masters of Arts in Indigenous Governance. Whether you are continuing your education in the Masters level programs after your undergraduate degree, or contemplating a new field of study after being in the workforce, the graduate programs at the University of Winnipeg will meet your needs and exceed your expectations.
There are many good reasons for students to choose The University of Winnipeg for their graduate studies. We offer diverse programs, award-winning professors, and unique research opportunities. We are highly ranked among small Canadian universities. We are distinguished by small class sizes, personal attention to students, accessible professors, and downtown location. We aim to help students excel and to ensure that they have a superior student experience.


---

The University of Winnipeg Human Resources
Located in the heart of the city, The University of Winnipeg is a diverse, multi-cultural campus committed to academic excellence, community engagement, and social and environmental sustainability. Human Resources partners with the University community to foster a diverse, healthy and sustainable work environment; we inspire innovation, equity and respect through excellence in human resource practices and contribute to the University's goal to become an employer of CHOICE!


---

United Rentals
United Rentals was founded in 1997 and quickly became the world's largest equipment rental provider. Today, our company continues to build on its industry leadership with a best-in-class range of resources and the largest customer service network of its kind in North America.
United Rentals deploys over $8 billion of fleet (original equipment cost) through more than 880 branches. Our branches are fully integrated through technology, allowing them to collaborate on solving customer needs.
We're committed to making United Rentals a great place to work. That means providing employees with opportunities for growth and fostering an environment based on teamwork, mutual respect, job satisfaction, diversity, and a shared responsibility to build a better future.


---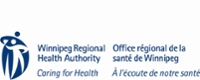 Volunteers in Healthcare
Volunteers in Healthcare booth will provide information to individuals who are interested in volunteering in the healthcare field.  The Hospital's and Centre's that will be represented at the booth are: WRHA Corporate and Community, Victoria Hospital, Misericordia Health Centre, Seven Oaks Hospital, St. Amant Centre, Health Sciences Centre, Cancer Care Manitoba, St. Boniface Hospital, Deer Lodge Centre, Concordia Hospital, Riverview Health Centre, Grace Hospital and Middle Church Home.  Information sheets will be available for individuals to take that will include contact information for these sites and representatives from certain sites will be there to answer any questions.


---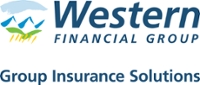 Western Financial Group Insurance Solutions
Although Western Financial Group Insurance Solutions is a brokerage, it is best known as an administrator of "Protected Self-Insurance" Programs for both Commercial Insurance and Employee Benefits Insurance across Canada. Our programs provide Canadian independent businesses that are aligned with associations and buying groups with a progressive and unique way to insure their businesses. Through the alternative risk transfer of the "Protected Self-Insurance" structure, our clients are provided with superior coverage, cost savings, enhanced rate stability, and most importantly a level of control over their insurance program that is not available within the traditional marketplace.


---

Western University-Faculty of Education
Western's Faculty of Education has been at the leading edge of education in Canada since 1962 and offers educational opportunities at the baccalaureate, master's and doctoral levels. Believing today's children are tomorrow's leaders, the Faculty strives to strengthen the field of education to help ensure every child has the opportunity to flourish. Western's Faculty of Education collaborates with more than 500 partners in 23 countries, and attracts top faculty members from around the world. The faculty has conducted numerous provincial, national and international studies that were the first or largest of their kind, and is home to four dedicated research centres – the Centre for Research & Education on Violence Against Women and Children, the Centre for School Mental Health, the Centre for Inclusive Education and the Centre for Educational Leadership. With more than 37,000 alumni residing in Canada and in 35 countries around the world, Western's Faculty of Education graduates have gone on to have influential careers and become leaders on a global scale.
---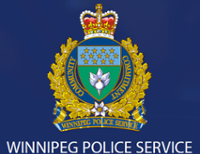 Winnipeg Police Service
In 1874 the Winnipeg Police Service embarked on a tradition of excellence providing dedicated, innovative and professional service to the citizens of Winnipeg. Today that tradition continues as the Winnipeg Police Service, consisting of a diverse team of more than 1700 strong men and women, proudly and effectively work together to serve and protect the growing multicultural community of Winnipeg.
Career opportunities for highly motivated and responsible individuals seeking a challenging and rewarding career often become available for those interested in:
---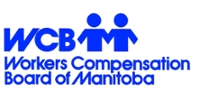 Workers Compensation Board
The WCB of Manitoba has once again been named one of Manitoba's Top Employers for 2017.
Why work with us
You want to make a difference in the community and help build a safer Manitoba.
You're looking for learning opportunities and the chance to grow a meaningful career.
You want an employer who offers competitive wages and benefits and a strong work/life balance.
You enjoy helping others and providing good service.
You want to be part of a respectful and diverse workplace.


---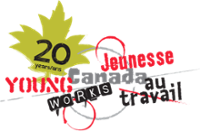 Young Canada Works/Jeunesse Canada au travail
Young Canada Works (YCW) offers young Canadians the opportunity to develop work skills and gain professional experience.

Through summer job program, students can put their skills to the test, build career equity, earn money for their education or get started on the right career path. This summer job program lasts between 6 and 16 weeks, and offers students job opportunities with organizations which conduct activities in both official languages. Students can also gain practical work experience while improving their second language skills.


---