Jaime Cidro
Anthropology
---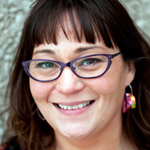 Title: Faculty Member
Office: 4CM20
Building: Centennial
Phone: 204.789.1417
Email: j.cidro@uwinnipeg.ca
Biography:

Dr Cidro looks at Aboriginal health issues through a socio-cultural lens with a specific focus on socio-cultural determinants of health such as cultural identity, and cultural based health interventions. She was the principal investigator in a community based NEAHR grant through CIHR on cultural based oral health interventions in Norway House Cree Nation and a co- investigator on a CIHR grant on oral health interventions for early childhood tooth decay, and is the lead site investigator for Norway House Cree Nation. Dr. Cidro currently the principle investigator on a CIHR funded community driven project looking at repatriating birthing to a FN community in northern Manitoba. She is also working with the Assembly of Manitoba Chiefs on developing research toolkits with Manitoba FN communities. She is the Associate Director of the Urban Aboriginal Knowledge Network Prairie Research Centre (SSHRC) and has led several projects on inner city food security in Winnipeg in partnership with the Indian and Métis Friendship Centre and North End Food Security Network. She holds an undergraduate degree in Environment and Resource Studies, and a Master's degree in Economic Development both from the University of Waterloo, as well as a PhD in Rural Studies, Sociology Anthropology from the University of Guelph.
Jaime Cidro, PhD
NEAHR New Investigator in Aboriginal Health
Associate Professor
Department of Anthropology
University of Winnipeg
204.789.1417
Publications:

Recent Publications:
Cidro, J., Zahakyo, L., Lawrence, H., Folster, S., McGregor, M. McKay, K. (2015). Breast Feeding Practices as Cultural Interventions for Early Childhood Caries in Cree Communities. Biomed Central Oral Health, 15(49).
Cidro, J., Matiasek, M., Craig, T., Dhillon, M. Zahayko, L. (2014). Exploring the Purchasing Experience of Cross-Cultural Consumers in Northern Remote, Rural Communities: Thompson, Manitoba. Journal of Community and Rural Development, 9(4).
Cidro, J. & Martens, T. (2014). Eating Indigenous in the City: The Limited Scope of Food Sovereignty for Indigenous People in Urban Contexts. International Journal on Biodiversity Watch. Fall/Winter Issue.
Cidro, J. Suleman, S. Leslie, K., Amaria, K., Hartman, B. Thompson, G., Freeman, J. Bismila, Z., Bismila, V., Moore, E., Alebraheem, Z., Kaufman, M. (2014). "Adolescent Health and Nutrition in US and Canada: An Overview of Determinants and Issues". Nestle Nutrition Workshop Series.
Cidro, J. Adekunle, B., Peters, E.J. Martens, T. (2014). Beyond Food Security: Understanding Access to Cultural Food for Urban Indigenous People in Winnipeg as Indigenous Food Sovereignty. Canadian Journal of Urban Research. 23(2). 
Cidro, J. Zahayko, L., Lawrence, H., McGregor, M. McKay, K. (2014). Traditional and cultural approaches to childrearing: preventing early childhood caries in Norway House Cree Nation, Manitoba. Journal of Rural and Remote Health. 14 (4).
Cidro, J. (2012). "Indigenous Methodologies: Nanabush Storytelling as Data Analysis and Knowledge Transmission" in Canadian Journal of Native Studies (2012 fall issues, Volume 32-2).
Cidro, J. (2014). "Stuck at the Border of the Reserve: First Nations Identity" in Aboriginal History: A Reader, Second Edition. Eds Kirstin Burnett and Geoff Read. Toronto: Oxford University Press.