United College Theology Grads Reunion - 2019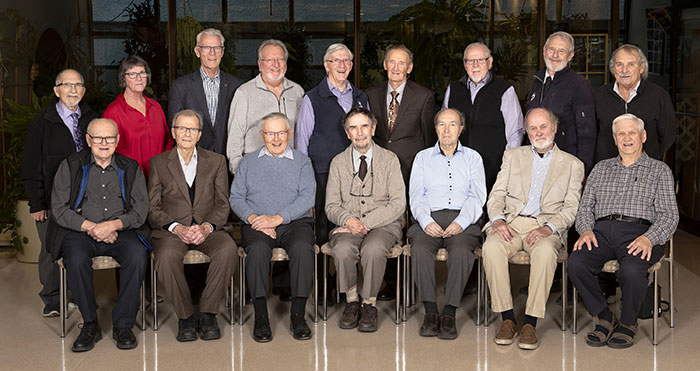 Front Row (L-R): Bob Hamlin, Bob Burton, Joe Redpath, Mac Watts, Jerry South, Paul Campbell and  Hugo Unruh.  
Back Row (L-R): Donald Ross, Lynette (Colburne) Miller, Gary Magarrell, Harold Ritchie, Peter Douglas, Fraser Muldrew, James Strachan, Gordon Fulford and Gary Scherbain.
Missing: Cliff McMillan, Don McKay and Ed Loucks.