Director's Message
ACCESS Education Programs
---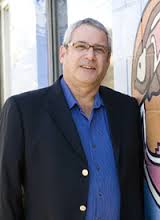 Welcome back to all our students and staff. I'm very pleased that we now have finally updated our web-site and it will hopefully stay current and relevant to all we do in the ACCESS programs. It will contain information about the ACCESS programs, staff, courses, professional development opportunities, social events, practicum general information, etc.
Our programs are growing and CATEP has just added its eighth partnership with South-East College sending one of their EA's to be trained to be a teacher. ITEP is also growing with its first graduates.  The ITEP program is for immigrant teachers employed by a partnership school division (Winnipeg School Division and Seven Oaks School Division) to come to us to complete their courses to become a certified teacher in Manitoba. We've also started a Post Baccalaureate program in Indigenous Knowledge.  Many of our graduates have come back to pursue this program.
In the past year we painted our two upstairs classrooms. Our nine station computer center is in constant use as is our education library.
The success of our programs is directly related to our wonderful students and dedicated staff who all work together to make the ACCESS programs a positive experience.
Phil Baker
Executive Director/Assistant Professor
Faculty of Education - ACCESS Program