Spring & Summer Institutes
BA in Human Rights
---

JUMP START Course 
The JUMP START program gives first-time university students a chance to take University courses in July/August, before classes start for the regular fall and winter terms.
August 2015
Emerging Issues in Human Rights

HR-2600-001

Dates: August 4-14, 2015 daily (except August 9)
Time: 9am-5pm

This intensive jump start course is designed to introduce students, in a range of disciplines and students entering university, to challenges and opportunities in global to local human rights, by cultivating foundational skills for academic success. In both classroom and community settings, students explore global issues using the city as our human rights 'campus' through current news items, literature, and social analysis from diverse perspectives, shaped by research expertise in Global College.
Instructor: M. McPhedran (requires permission of the instructor)
---
May 2015
Special Topics: Trafficking in Persons: Local to Global Dimension (Online Only)
HR-2650-750

Dates: May 6-28, 2015

The course explores the inter-connections between prostitution and human trafficking, and assesses judicial, state, and non-state responses to human trafficking over the past 40 years. This course looks at victim protection initiatives, and the implementation of human trafficking prevention and reduction strategies in Manitoba, Canada, and internationally.
June 2015
Peacekeeping & Human Rights
HR-2650-001

Instructor: R.D. Vicovac
Dates: June 15-26, 2015 Monday-Friday
Time: 1-4pm

This course examines the evolution of multinational peacekeeping operations undertaken by the UN or regional alliances, with particular attention to Canada's shifting role in international peacekeeping and responses to armed conflict. It addresses humanitarian responses and contemporary human rights challenges in conflict zones, including forced displacement, "ethnic cleansing," and debates regarding "responsibility to protect."
July 2015
A Global History of Slavery, Indentured Labour and Sexuality 1700 to present
HR-3324-758 & HIST-3124-758 (in class), HR-3324-750 & HIST-3124-750 (VOD)

Dates: July 6-17,2015 Monday-Friday
Time: 9am-12pm

This course is a global history of slavery and indentured labour from 1700 to the present that focuses on sexuality and gender. There are three sections comparing African slavery, Indian indentured labour migration and human trafficking in Asia and Western Europe in the last fifty years. Topics include gender and slavery in African societies, sex and the slave trade, African enslavement in the Caribbean and North America, abolitionist discourses, gender in the Indian indentured labour system in the Caribbean, Mauritius and Fiji, gendered approaches to peasant labour in India, the end of indenture,and human trafficking in Asia and Western Europe.


---
Instructor Biographies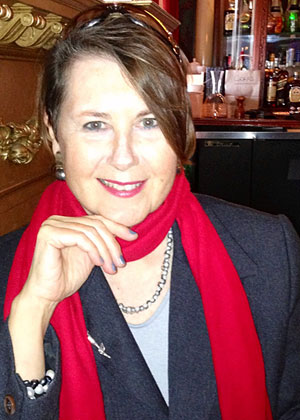 Marilou McPhedran
Marilou McPhedran is a Member of the Order of Canada, a human rights lawyer who served as the Chief Commissioner for Human Rights in Saskatchewan before coming to UWinnipeg as Principal (dean) of Global College in its founding years from 2008-2012. In 1997 Marilou founded the International Women's Rights Project at York University, which is now based at the University of Victoria Centre for Global Studies and she currently directs the Institute for International Women's Rights and teaches human rights at Global College with an emphasis on experiential learning.

 As a human rights lawyer she has specialized in developing curriculum and practice in "Lived Rights" and "Evidence-based Advocacy" in the application of human rights law and policy in Canada and internationally, emphasizing international, inter-disciplinary, and inter-generational dialogue. Following her term as Global College principal, she was seconded by UWinnipeg President Lloyd Axworthy as the Human Rights Fellow on staff in the UNFPA-Geneva Office. She was the only Canadian to be invited by the High Commissioner for Human Rights to present in the 23rd Session of the UN Human Rights Council on the panel entitled "Setting Priorities for the Future: Strengthening the Work of the Human Rights Council and other Inter-governmental Bodies and Processes in the area of violence against women"(June 5, 2013, Geneva).
---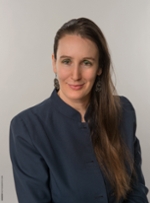 Emma Alexander
Emma Alexander has been teaching in the history department at UW since 2004. She competed her PhD in History at the University of Cambridge in South Asian History, and has conducted research in India, Canada, UK, Fiji, Suriname, Guyana and Trinidad. Her research interests include the histories of labour and labour migration, child labour, culture and identity in the South Asian diaspora, women's history and childhood 
---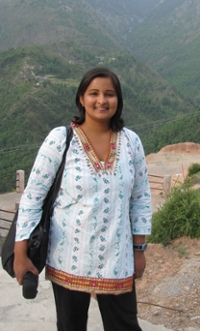 Feriel Kissoon
Feriel Kissoon was born in Trinidad and Tobago and raised in Ontario. She recently completed her PhD in History at King's College, University of London focused on the emergence of East Indian civil society in Trinidad and Tobago c. 1897-1945. 
Her research interests include the history of the British Empire, South Asian diaspora in the Caribbean, Caribbean intellectual movements, missionary societies, nationalism, creolization and identity.
---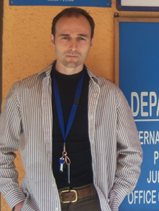 R. Dule Vicovac has worked for approximately 9 years in the United Nations in a variety of legal positions in a post-conflict environment, primarily with displaced persons and vulnerable ethnic groups. His most recent position was as a Legal Officer with the Human Rights Advisory Panel in the United Nations Mission in Kosovo. He also spent another 4 years as a Senior Legal Expert in a number of Human Rights projects funded by the European Union, providing assistance to persons displaced by conflict and in developing the capacity of The Ministry for Human & Minority Rights in Serbia. He is a licenced lawyer in Manitoba and the State of Minnesota focusing primarily on criminal and refugee matters.
He is an Alumni of the University of Winnipeg and has a Juris Doctor degree from Hamline School of Law in Minnesota, with studies also completed at the University of Manitoba and at Oxford University. He is a member of the Board of Directors of the Canadian Lawyers for International Human Rights. His article titled, Challenges in Providing Legal Aid to Persons Displaced Following an Armed Conflict, Lessons Learned from Kosovo was recently published by the Oxford Journal for Human Rights Practice.
---
Student Video Testimonies
Click on the names below to hear student video testimonials from previous Spring and Summer Institute courses: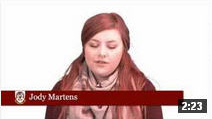 "...an experience you wouldn't normally get in a normal university course..." 
---
"...if I hadn't taken these courses, I don't know if my passion and desire to further my knowledge and understanding in this area would have continued..." 
---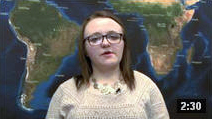 "...these institutes have helped me to explore more specialized topics within the field of human rights..." 
---
"...I would recommend these classes to all students who want convenience and accessibility..."
Registration Information
Every Spring and Summer the Global College offers intensive 3 credit hour courses on a range of special topics with visiting scholars from around the world. These Institutes generally run for a two week period with daily lectures offered in class or online. Students are invited to take advantage of the unique opportunity to learn from global experts on topics such as slavery, migration, terrorism, democracy, disability and global 
Spring and Summer Institutes have extremely condensed timelines, and generally involve one to two weeks of intensive lectures, followed by a reporting/writing period. Please pay close attention to the class dates and assignment deadlines, and ensure you will be able to participate fully for the duration of the course, including submitting assignments after the intensive lectures have finished.
Please Note: Students are strongly advised that taking 2 summer institutes in the same 2 week period has proven to be highly demanding. We recommend that students think very carefully before they take more than one (1) summer institute course offered in one(1) two-week period.
•Most Spring and Summer Institutes have an online component - access to high speed internet is required in order to fully participate in these courses.
---
Contact
For registration assistance, please contact us at global.college@uwinnipeg.ca