Spring & Summer Institutes
BA in Human Rights
---
Information on Spring 2015 courses will be available soon.


May 2014
Trafficking in Persons: Local to Global Dimensions VOD Available
HRGS-2650-758 (in class), HRGS-2650-750 (VOD) Syllabus (Draft) 
May 3, 4, 10, 11, 2014 (10am-4pm) and May 6 and 14 (5-9pm) 
Instructors: Marilou McPhedran, Gunilla Ekberg
Religion and Culture: The Multifaith Society (with particular attention to issues related to secularism and human rights reflected in the proposed "Quebec Charter of Values") 
HRGS-3650-001/REL-2405-001 Syllabus (Draft) 
Monday through Friday, May 12-23, 2014 12:30-4:30pm
Instructor: Carls Colorado
May-June 2014
June 2014
Human Rights, Healing, and the Human Spirit: Restoring Justice after Atrocity, 
HRGS-3650-758 (in-class), HRGS-3650-750 (VOD)
June 2-6, 2014 9am-1230pm, 1:30-4:30pm.  Tuesday, June 3 (7-9pm) In-Class Syllabus, VOD Syllabus 
Instructors: Dean Peachey, Rama Mani
August 2014
---
Instructor Biographies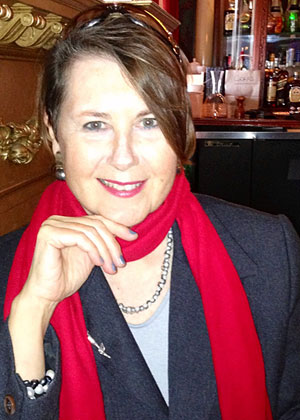 Marilou McPhedran
Marilou McPhedran is a Member of the Order of Canada, a human rights lawyer who served as the Chief Commissioner for Human Rights in Saskatchewan before coming to UWinnipeg as Principal (dean) of Global College in its founding years from 2008-2012. In 1997 Marilou founded the International Women's Rights Project at York University, which is now based at the University of Victoria Centre for Global Studies and she currently directs the Institute for International Women's Rights and teaches human rights at Global College with an emphasis on experiential learning.

 As a human rights lawyer she has specialized in developing curriculum and practice in "Lived Rights" and "Evidence-based Advocacy" in the application of human rights law and policy in Canada and internationally, emphasizing international, inter-disciplinary, and inter-generational dialogue. Following her term as Global College principal, she was seconded by UWinnipeg President Lloyd Axworthy as the Human Rights Fellow on staff in the UNFPA-Geneva Office. She was the only Canadian to be invited by the High Commissioner for Human Rights to present in the 23rd Session of the UN Human Rights Council on the panel entitled "Setting Priorities for the Future: Strengthening the Work of the Human Rights Council and other Inter-governmental Bodies and Processes in the area of violence against women"(June 5, 2013, Geneva).
---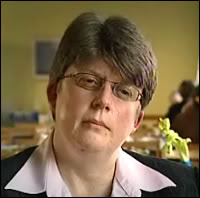 Gunilla S. Ekberg
Gunilla S. Ekberg is a Swedish-Canadian feminist lawyer (Barrister & Solicitor, British Columbia, 2001) and internationally recognized as an expert on human rights laws and policies, trafficking in human beings, and gender equality.
 
As a Special Advisor on Prostitution and Trafficking in Human Beings to the Swedish Government for six years, Ms. Ekberg was responsible for the development and implementation of the Government's comprehensive, gender equality-based legal and public policies on prostitution and trafficking in human beings. She coordinated a number of multi-lateral prevention . She took part in the negotiations for the United Nations Protocol to Prevent, Suppress and Punish Trafficking in Persons, especially Women and Children (2000), as representative for an international NGO, and acted as a special advisor to government negotiators throughout the negotiations for the Council of Europe Convention on Action against Trafficking in Human Beings (2005), as well as for a number of European Union agreements on human trafficking. Ms. Ekberg is an advisor on issues pertaining to human trafficking. She is regularly invited as to act as an expert to international and regional bodies, as well as giving advice to governments, and to testify to parliamentary commissions.

Ms. Ekberg regularly teaches in under-graduate, graduate and professional development on international law and human trafficking, including at the University of Stirling School of Law in Scotland, at the Raoul Wallenberg Institute of Human Rights and Humanitarian Law in Lund, Sweden, at the Danish Institute for Human Rights in Copenhagen, Denmark, as well as at the University of Glasgow School of Law, where she is currently a PhD candidate in Law. 

Prior to her legal career, Ms. Ekberg worked as a social worker for fifteen years with victims of male violence against women and children, including with girl survivors of child sexual abuse, and survivors of prostitution and trafficking in human beings, in several countries such as Canada, Denmark, USA, and Sweden.
---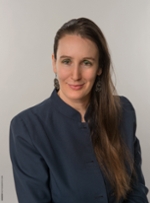 Emma Alexander
Emma Alexander has been teaching in the history department at UW since 2004. She competed her PhD in History at the University of Cambridge in South Asian History, and has conducted research in India, Canada, UK, Fiji, Suriname, Guyana and Trinidad. Her research interests include the histories of labour and labour migration, child labour, culture and identity in the South Asian diaspora, women's history and childhood 
---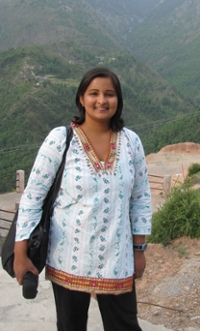 Feriel Kissoon
Feriel Kissoon was born in Trinidad and Tobago and raised in Ontario. She recently completed her PhD in History at King's College, University of London focused on the emergence of East Indian civil society in Trinidad and Tobago c. 1897-1945. 
Her research interests include the history of the British Empire, South Asian diaspora in the Caribbean, Caribbean intellectual movements, missionary societies, nationalism, creolization and identity.
---

Carlos Colorado
Carlos D. Colorado, Ph.D. (McMaster), is an Associate Professor in the Department of Religion and Culture with expertise in religion and politics. His research and teaching attend critically to the place of religion in western modernity, focusing especially on the ways in which religious thought and practice shape social, political and ethical life in contemporary secular pluralist cultures. His current research focuses on religion in the secular public sphere, with a primary emphasis on Canada. He is an expert on the work of the Catholic Canadian political philosopher Charles Taylor, author of the groundbreaking A Secular Age.
Dr. Colorado is co-editor of Aspiring to Fullness in a Secular Age (University of Notre Dame Press, 2014). He is currently finalizing a book manuscript entitled "The Kenotic Self: Charles Taylor's Catholic Thought." Additionally, he is one of three co-editors currently preparing for publication an anthology entitled " Religious Outliers in the Public Sphere: The Role of Outcastes, Maximalists, and Secularists in the Discursive Arena." He has published research on a broad range of topics, including multiculturalism and liberalism, Mennonites and religious utopianism, religion and sexuality, and the philosophy of technology. In summer 2013, Dr. Colorado organized and co-taught the inaugural Bordeaux Field Study Program, which provided UW students the opportunity to study religious & cultural phenomena experientially, in the focused social context of France. 
---

Cecil Rosner
Cecil Rosner is the managing editor of CBC Manitoba, responsible for the editorial content of CBC's radio, television and online services throughout the province. Born in Winnipeg, he has a B.A. from the University of Manitoba and an M.A. from University of Western Ontario.

Rosner has extensive experience in print and broadcast journalism, and has won numerous awards including two Gemini and two Michener awards. He is the co-author of When Justice Fails; the David Milgaard Story (McClelland and Stewart) and the author of Behind the Headlines: A History of Investigative Journalism in Canada (Oxford University Press). He has taught investigative journalism at the University of Winnipeg since 2005.
---

Dean Peachey
Dean E. Peachey serves as the Executive Director of Global College. He is Coordinator of Human Rights and Global Studies, and is a member of the joint committee administering the Joint MA in Peace and Conflict Studies between University of Winnipeg and the University of Manitoba. 
His teaching and research focuses on transitional justice (ways of responding to human rights atrocities), and reconciliation in a variety of settings. His recent research examines community-based reconciliation efforts in northern Uganda that arise from two decades of civil war between the government of Uganda and the Lord's Resistance Army. He has a deep interest in the intersection of religion and conflict, and is active in inter-faith dialogue activities. 
He received a PhD and MA in social psychology from the University of Waterloo, and a BA in psychology from Eastern Mennonite University.
---

Rama Mani
In 2000, while living in Ethiopia and working in war-torn Somalia, Rama Mani rediscovered art's ability to transform conflict and renew broken societies. Ever since, she has woven poetry and artistry into her public appearances to electrify and energize audiences in all parts of the world. Whether speaking to huge or intimate gatherings, Rama leaves no one unaffected. She embodies the suffering and strength of life's survivors. She evokes the imagination to dream and build the impossible. 
Rama has a Ph.D. in Political Science from the University of Cambridge, an M.A. in International Affairs from Johns Hopkins University and a BA in Politics and French Literature from Bryn Mawr College, USA. 
She has taught senior military officers at NATO Defense College and senior government officials at the Geneva Centre for Security Policy. She has convened innovative initiatives for change, and supported grassroots movements for peace, justice and healing in Asia and Africa. In 2013, she was awarded the Peter Becker Peace Prize by the University of Marburg for the combined impact of her peace activism and scholarship.
Rama Mani's website
---
Student Video Testimonies
Click on the names below to hear student video testimonials from previous Spring and Summer Institute courses: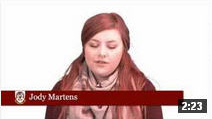 "...an experience you wouldn't normally get in a normal university course..." 
---
"...if I hadn't taken these courses, I don't know if my passion and desire to further my knowledge and understanding in this area would have continued..." 
---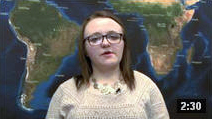 "...these institutes have helped me to explore more specialized topics within the field of human rights..." 
---
"...I would recommend these classes to all students who want convenience and accessibility..."
Registration Information
Every Spring and Summer the Global College offers intensive 3 credit hour courses on a range of special topics with visiting scholars from around the world. These Institutes generally run for a two week period with daily lectures offered in class or online. Students are invited to take advantage of the unique opportunity to learn from global experts on topics such as slavery, migration, terrorism, democracy, disability and global 
Spring and Summer Institutes have extremely condensed timelines, and generally involve one to two weeks of intensive lectures, followed by a reporting/writing period. Please pay close attention to the class dates and assignment deadlines, and ensure you will be able to participate fully for the duration of the course, including submitting assignments after the intensive lectures have finished.
Please Note: Students are strongly advised that taking 2 summer institutes in the same 2 week period has proven to be highly demanding. We recommend that students think very carefully before they take more than one (1) summer institute course offered in one(1) two-week period.
•Most Spring and Summer Institutes have an online component - access to high speed internet is required in order to fully participate in these courses.
---
Contact
For registration assistance, please contact us at global.college@uwinnipeg.ca